⇑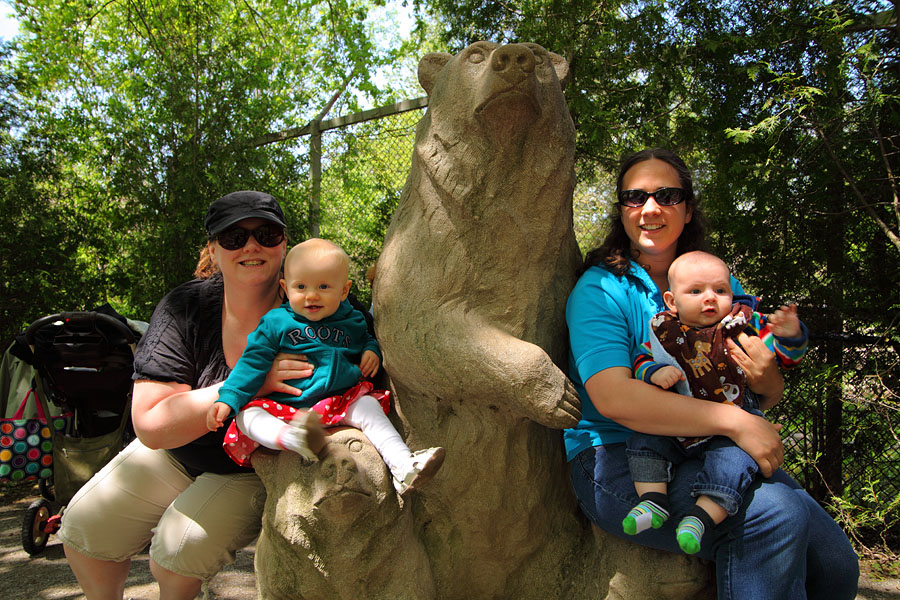 I took some time off from work and Angela and I took Aila for her first visit to the Toronto Zoo! Angela and I have been there before, but now we can look forward to plenty of trips back with fresh little eyes. We met up with Teresa, Fran and little Aiden for a fun filled day.
Aila enjoyed looking at the monkeys and the cougars. I'm not sure if she was really that keen on any of the other animals, but she's not really old enough to understand what she is looking at yet. She had a great time anyway. She loves being outdoors.
Technical details: This photo was taken with my 5D Mark II + Tamron 28-75 at 28mm, ISO 100, f/8 for 1/40th of a second.
POTW - Photo Map - Home - Feedback

Hosted by theorem.ca