⇑
⇐ September 16th, 2018 ⇏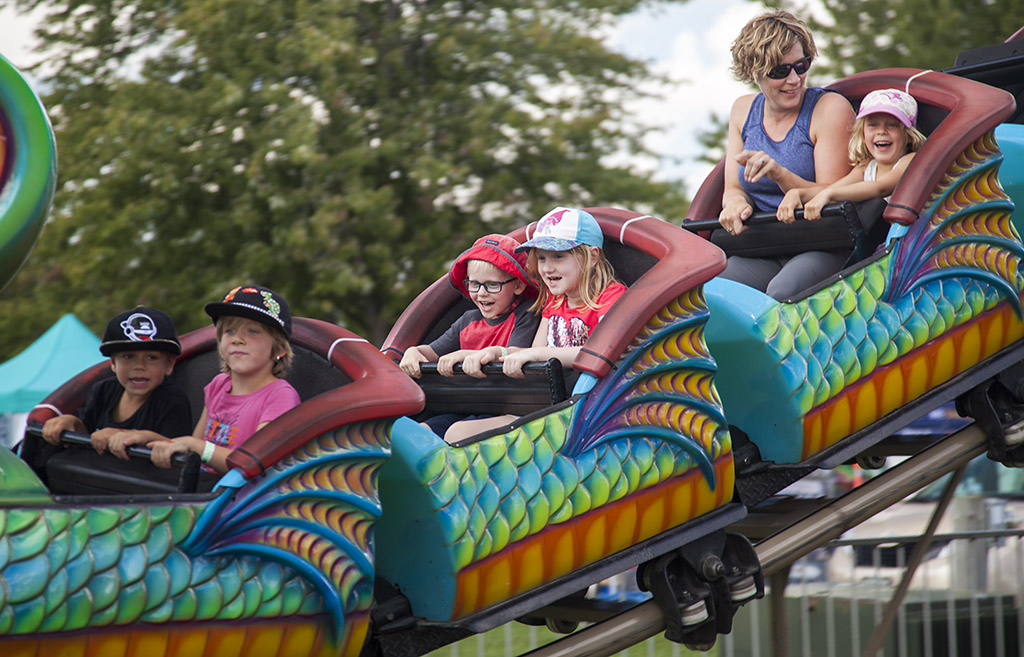 At the Fergus Fall Fair this year, Kai was old enough to join Aila on the roller coaster for the first time! The two of them had a blast on it and on the other rides as well.
They are trying to bring the focus back to agriculture as much as possible, which is nice. We saw a sheep herding demonstration, and saw some tall corn plants and an award winning 165 pound pumpkin!
Technical Details: This photo was taken with my 5D Mark II + EF 24-105L at 105mm, ISO 100, f/4 for 1/125th of a second.
POTW - Photo Map - Home - Feedback

Hosted by theorem.ca