⇑
⇐ July 31st, 2022 ⇏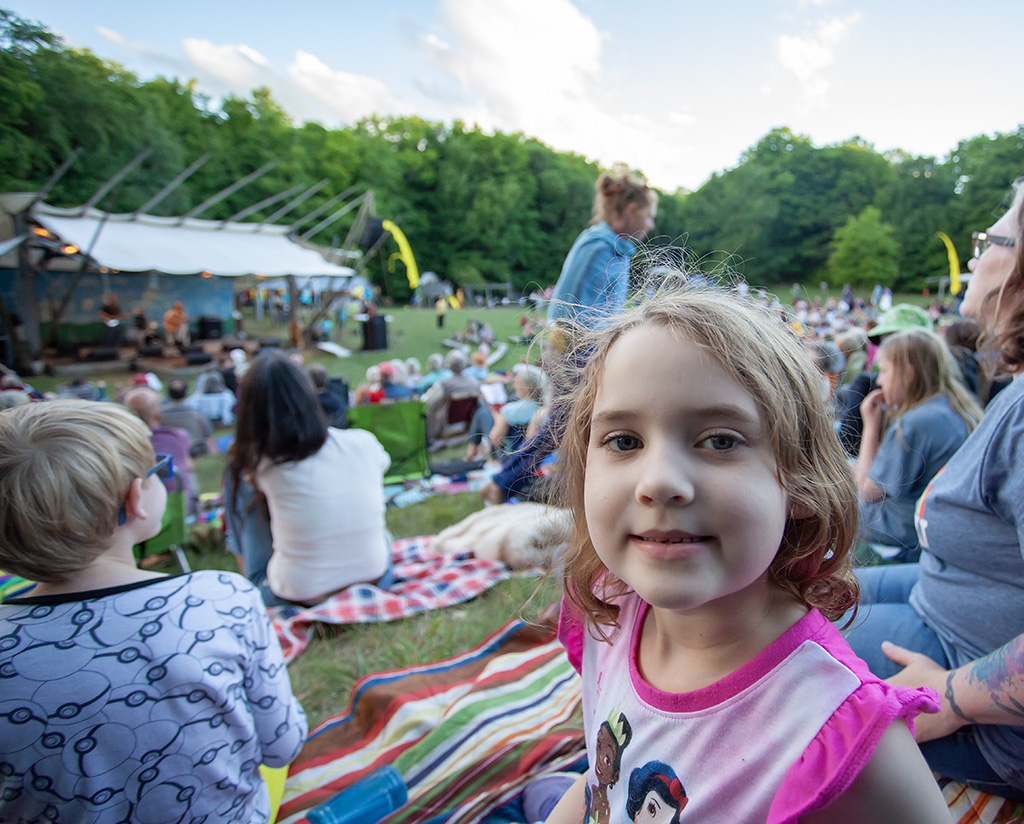 Blue Skies was finally back -- in person -- this year! The last time we were at Blue Skies was three years ago, back in 2019. Finna was only two years old at the time, so when we arrived on site this year I asked her if she recognized where we were or remembered anything about it. She said she didn't recognize or remember anything... so it was as if she was experiencing Blue Skies for the first time this year!

Some highlights from this year:
Magoo telling me that he liked my shirt (it was a Blue Skies shirt from one of the Virtual Blue Skies that happened over the last two years).
Some really nice music on Sunday night. I particularly enjoyed The Shield, by Tragedy Ann. It is a song about driving the Trans Canada highway from Guelph to Winnipeg. The song really caught my attention, especially since we had just driven a big chunk of that stretch two weeks earlier!
I also liked Yeshua, by Jojo Worthington... while it is a little slower, it sounded incredible floating up the hill and through the forest.
Technical Details: This photo was taken with my Canon 5D Mark II + EF 17-40L at 17mm, ISO 1600, f/4 for 1/500th of a second.

POTW - Photo Map - Home - Feedback

Hosted by theorem.ca