⇑
⇐ July 16th, 2017 ⇏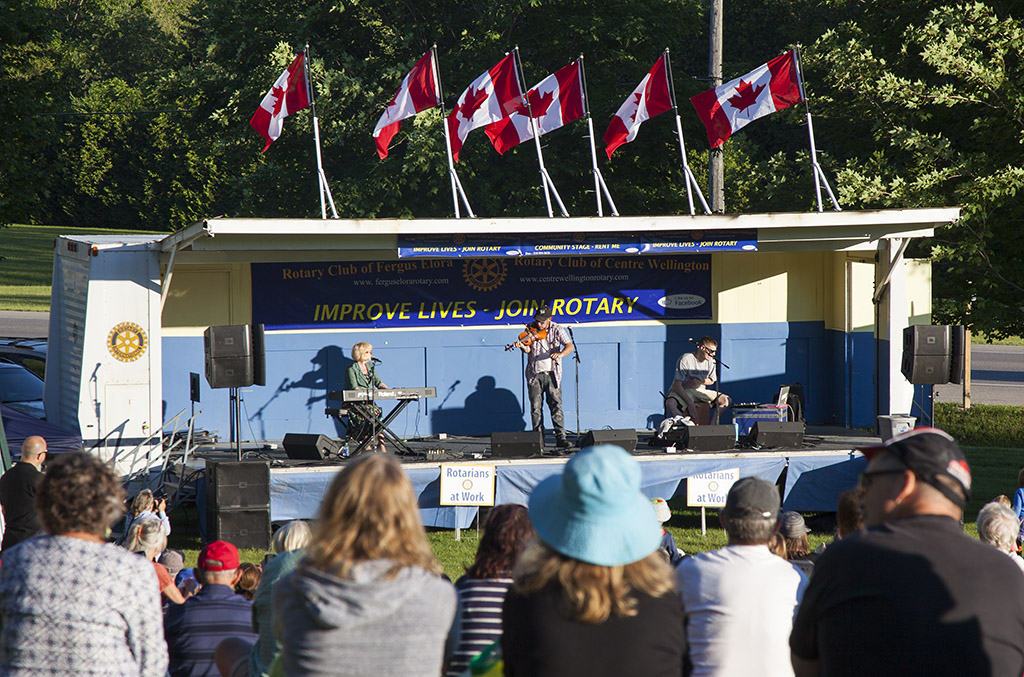 Elora is an interesting little town. Music is a big thing here, and there are a bunch of music festivals in the summer. They even hold little music festivals to promote their other music festivals.
We heard that the town was putting on on a free concert at the Wellington County Museum and Archives just across the river from our house, and that the headliner was going to be Ashley MacIsaac, so we went to check it out. The Rotary club has this neat mobile stage that they parked at the bottom of the hill, and the audience gathered on the front lawn of the museum.
Ashley MacIsaac gave some background into his playing style and then played a bunch of tunes... some traditional and some of his own. It was a fun random thing!
Technical Details: This photo was taken with my Canon 5D Mark II + EF 24-105L at 105mm, ISO 100, f/8 for 1/125th of a second.
POTW - Photo Map - Home - Feedback

Hosted by theorem.ca