⇑
⇐ December 1st, 2013 ⇏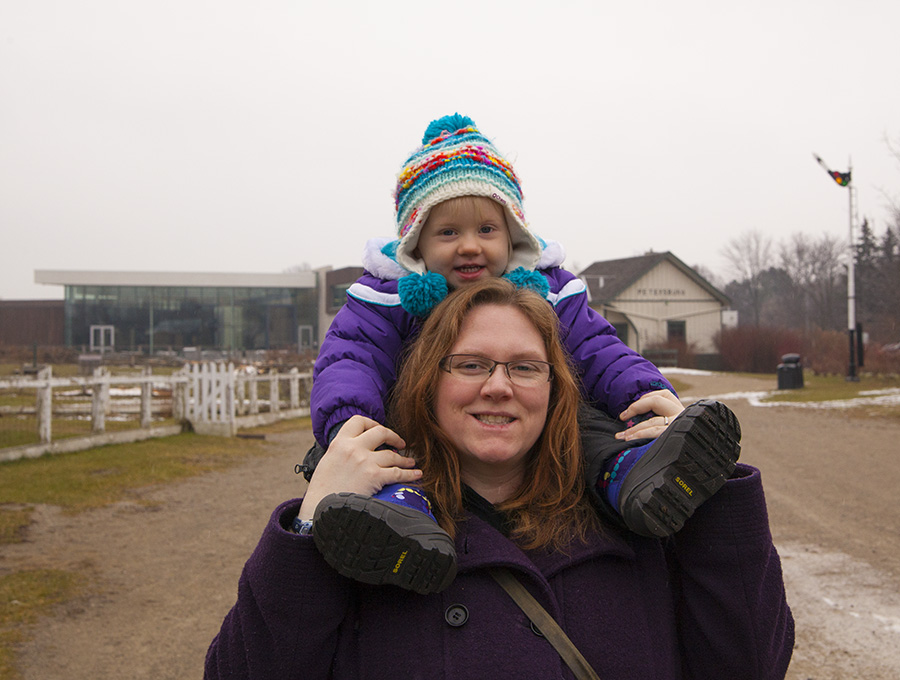 It's that time of year again. Time for our annual to Doon Heritage Village for the Region of Waterloo's Volunteer Appreciation Day.
We met up with Maika, Tanya, Jay, Maggie and Jo for an afternoon of carols, a wagon ride, a conversation with Father Christmas, and a light lunch at the museum. Aila had a great time as always. The previous day, Aila tried her first candy cane at the Elora Christmas Parade. When she woke up the next morning, the first thing she asked for was another candy cane. So, when Father Christmas greeted us on the road in the village, Aila was delighted when he produced a candy cane from his bag. Thus was her first introduction to the magic of Christmas.
Technical Details: This photo was taken with my 5D Mark II + Tamron 28-75 at 40mm, ISO 800, f/8 at 1/500th of a second.
Comment On This Picture
POTW - Photo Map - Home - Feedback

Hosted by theorem.ca