⇑
⇐ March 5th, 2017 ⇏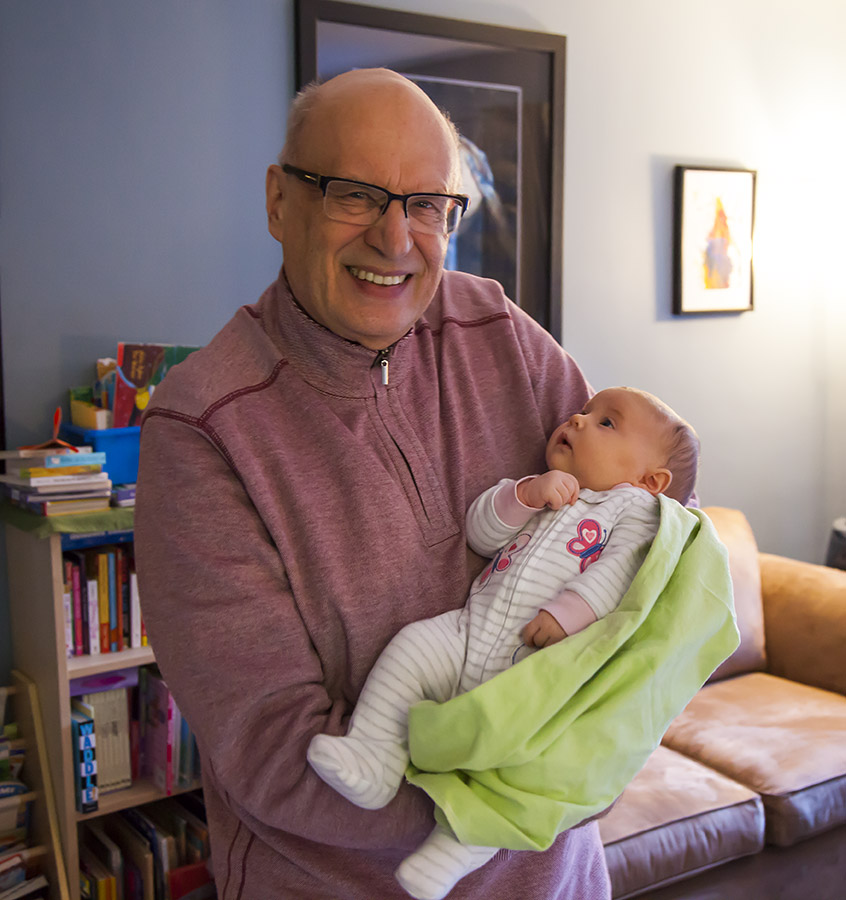 Poppa and Nana came for a visit to see Finna for the first time in person (and to give Kai and Aila early happy birthday wishes). Finna took an immediate liking to Poppa, and wouldn't take her eyes off him.
Finna is doing really well. She is eating well (she is well over 12 pounds now), and is actually sleeping for three hour stretches at night, which is great. She also has really strong neck muscles, and is very alert and active when she is awake.
During this visit we also checked out a new indoor playground in Elora called "Fergus Bounce". It was pretty good, and the kids had a great time there. It is much more convenient than going to Jungle Oasis in Orangeville or Funmazing in Guelph. They haven't fully ramped up their facilities yet, but if their expansion plans go through this summer they should be on par with Jungle Oasis, or even slightly better.
Technical Details: This photo was taken with my 5D Mark II + EF 24-105 L at 32mm, ISO 3200, f/4 for 1/25th of a second.
POTW - Photo Map - Home - Feedback

Hosted by theorem.ca