⇑
⇐ March 19th, 2017 ⇏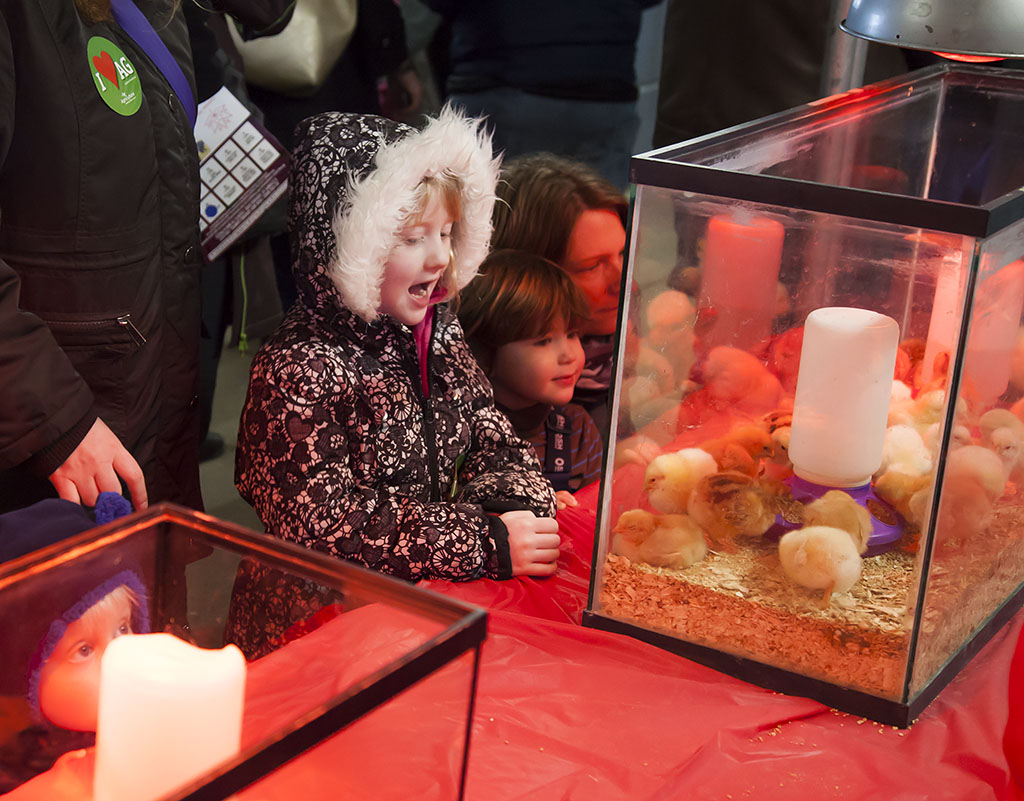 We went to the College Royal Open House at Guelph University for the first time this year. It was really cool, and we got to see a lot of different animals.
One of the highlights was "Old Macdonald's New Farm", where we were able to see some of the research animals at the school. In this photo, Aila is obviously excited to see a tank full of baby chicks.
Bonus: We ran into our midwife Heather (who helped us with Aila and Finna's births) and her family there as well!
Technical Details: This photo was taken with my 5D Mark II + EF 24-105 L at 47mm, ISO 3200, f/4 for 1/125th of a second.
POTW - Photo Map - Home - Feedback

Hosted by theorem.ca