⇑
⇐ December 17th, 2017 ⇏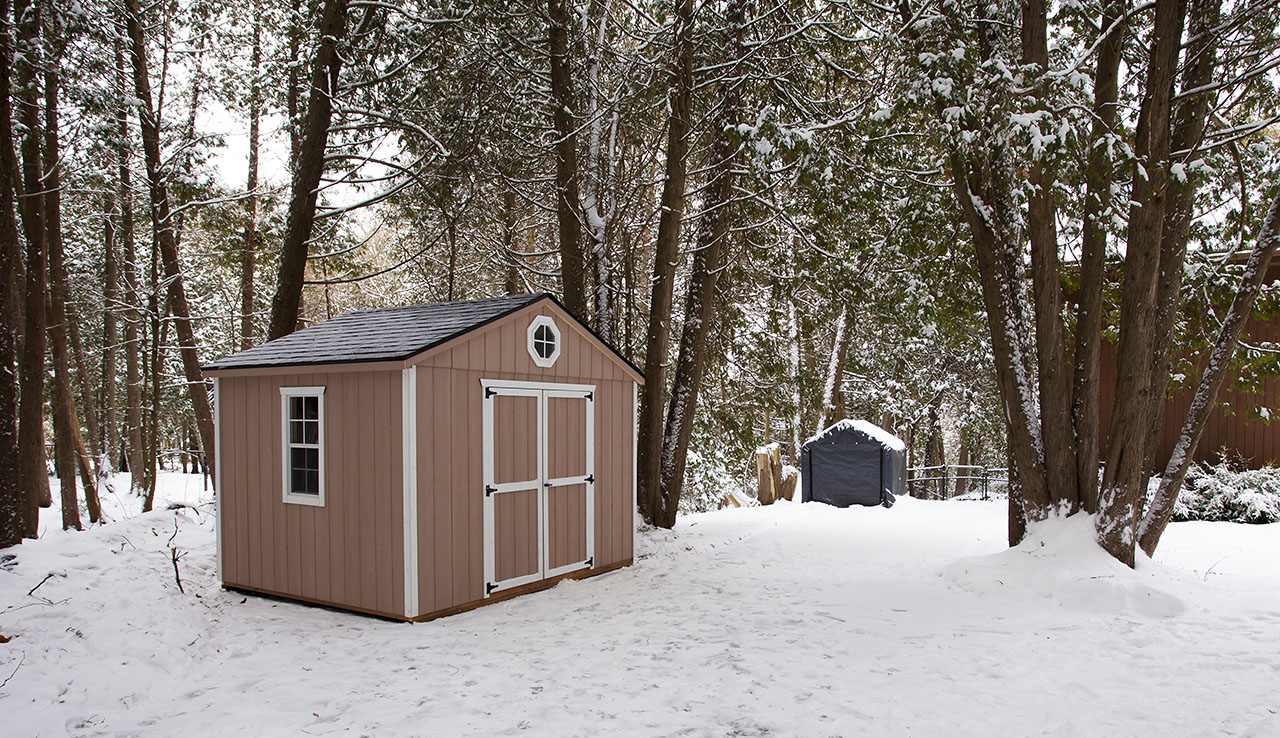 The shed fairy arrived just before Christmas and assembled a new shed in the front yard! This finally completes our driveway project, and will free up space in our garage and basement, especially during the winter when we usually store our patio furniture inside the house.
I originally planned to store the snowblower in the new shed, but I think I will keep the "temporary" shelter for it (visible in the background of this photo), mostly because I don't want to fill the new shed full of snow, gasoline fumes and exhaust.
Anyway, thanks to the guys at Windmill Landscapes for designing and building a custom shed to fit our specifications and strangely-shaped driveway!
Technical Details: This photo was taken with my 5D Mark II + EF 17-40L at 17mm, ISO 200, f/8 for 1/50th of a second.
POTW - Photo Map - Home - Feedback

Hosted by theorem.ca