⇑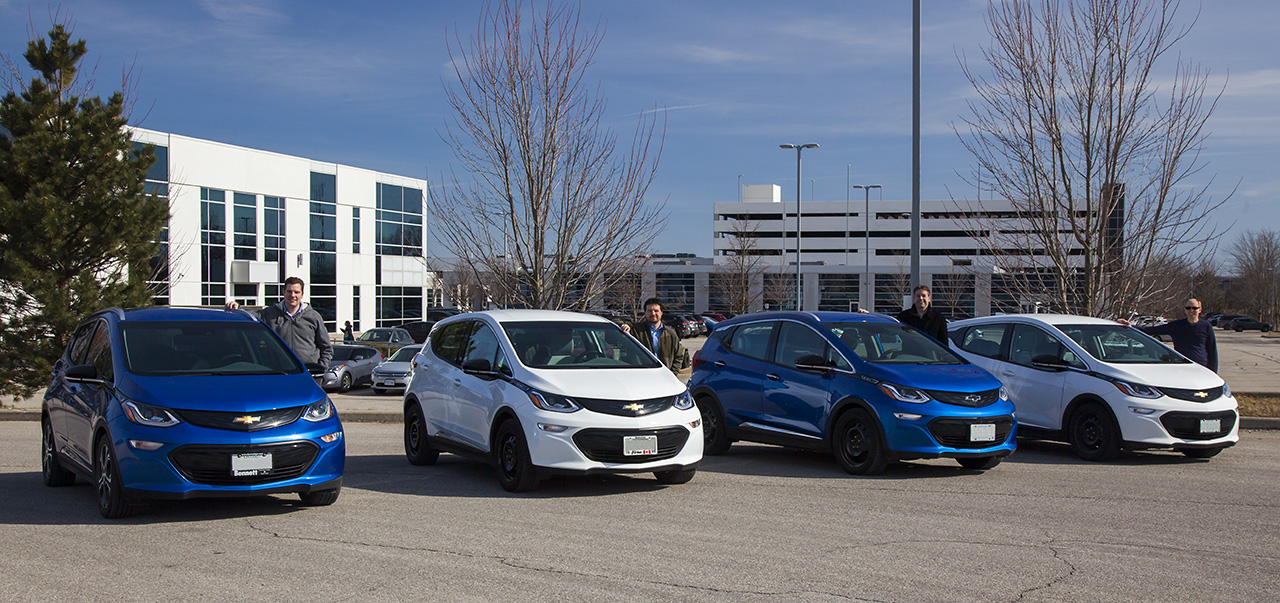 There are four of us at work that drive Bolt EVs now. My friend Steve saw a post online from a guy who works at the factory in Michigan where the Bolt EV is made, and reached out to him to ask if there was any feedback that the people at the factory wanted from us. The guy wrote back and said that if we sent in a photo he would publish it in the factory newsletter.
We arranged for all four of us to bring our cars to work the next day. Jeremy suggested gathering at a spot nearby that would be large enough to park the cars side by side and give a view of the office complex where we work. Our coworker J.S. took the photo with my camera. We sent it in and it was published in the factory newsletter a few days later.
From left to right:
Steve (blue 2017 Bolt EV Premiere)
Kris (white 2018 Bolt EV LT)
Jeremy (blue 2019 Bolt EV Premiere)
Me (white 2017 Bolt EV LT)
Technical Details: This photo was taken by J.S. with my 5D Mark II + EF 24-105L at 35mm, ISO 100, f/8 for 1/160th of a second.
POTW - Photo Map - Home - Feedback

Hosted by theorem.ca