⇑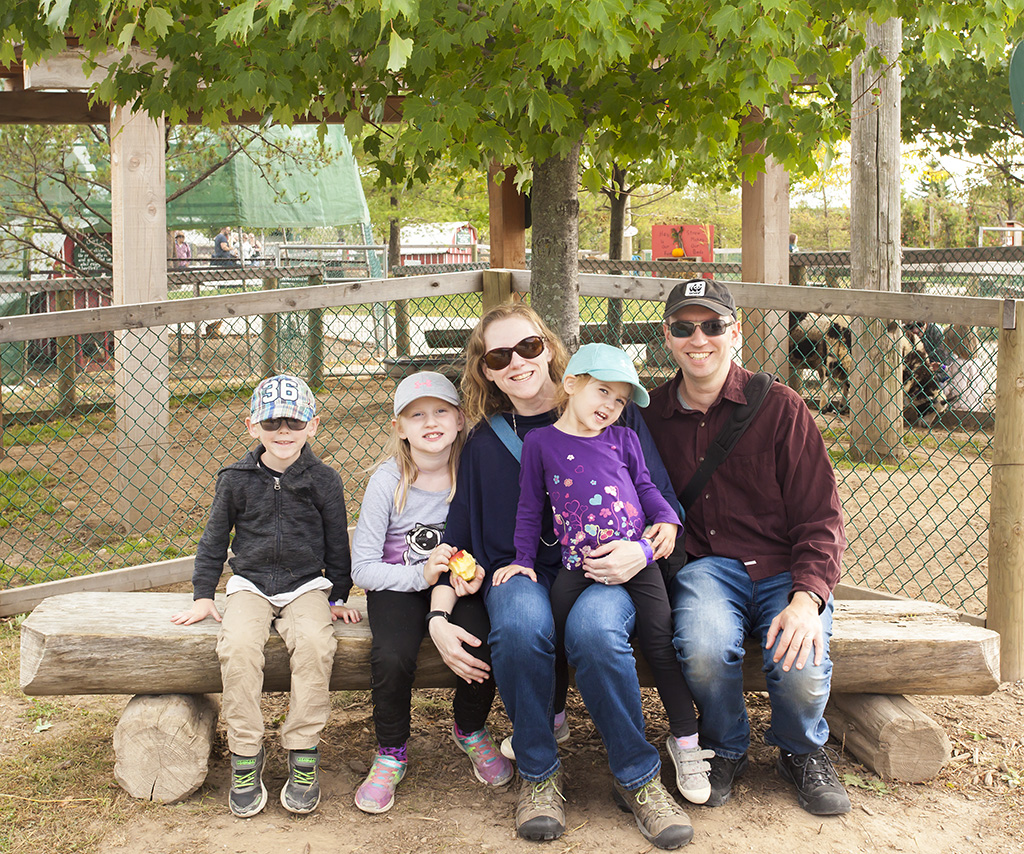 We had our annual trip to Chudleigh's Apple Farm and managed to get a couple of good family photos there.
The kids had a great time as always picking apples, and we also randomly crossed paths with an old university friend of mine.
Technical Details: This photo was taken by a random stranger with my Canon 5D Mark II + EF 17-40L at 36mm, ISO 400, f/8 for 1/100th of a second.
POTW - Photo Map - Home - Feedback

Hosted by theorem.ca