⇑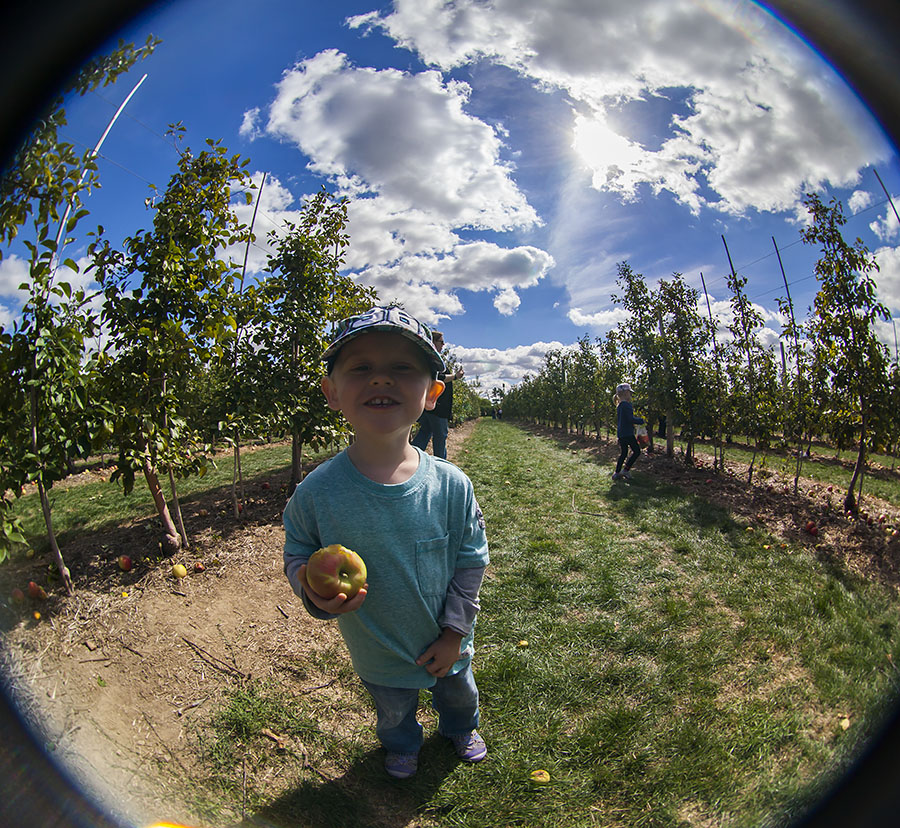 This weekend was a great weekend for apple picking! We met up with Fran, Jason and Aiden at Chudleigh's Apple Farm just in time for the Honeycrisp apples to be ready for picking.
The kids had a great time running around the orchard, seeing all the animals, going on a wagon ride, and playing on the huge play structure. We came home with a bag full of amazingly tasty apples.
I haven't used my fisheye lens in a while, so I decided to take it along and have some fun with it. This is my favourite shot of the day.
Technical Details: This photo was taken with my 5D Mark II + Peleng 8mm fisheye at 8mm, ISO 400, f/8 for 1/1600th of a second.
POTW - Photo Map - Home - Feedback

Hosted by theorem.ca