⇑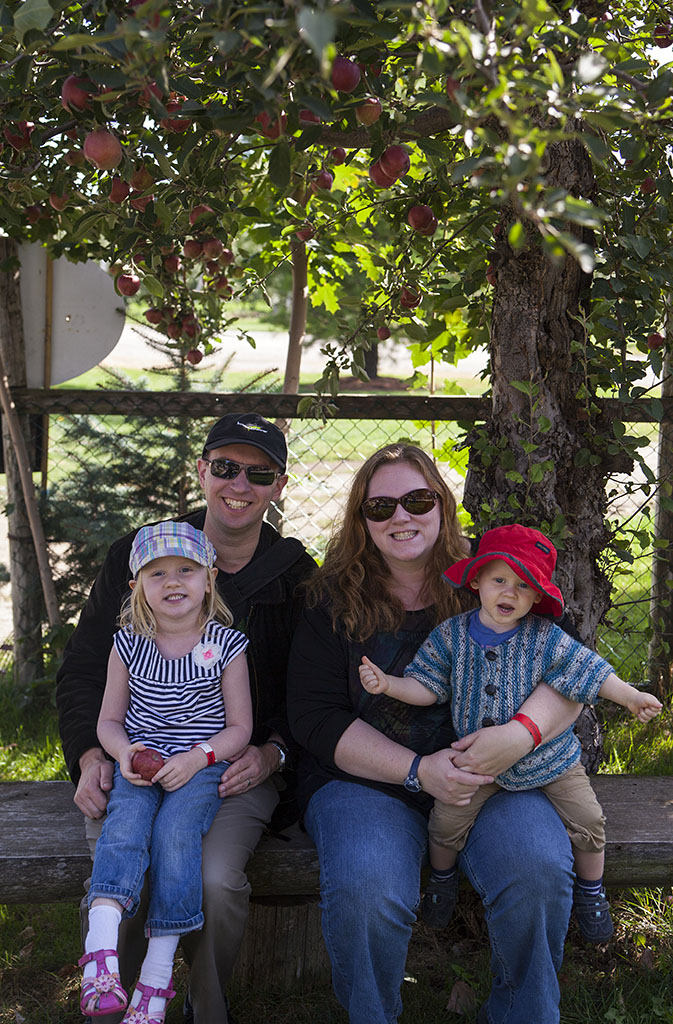 We went to Chudleigh's Apple Farm again this year, since we had so much fun last year. This time we invited Fran, Jason and Aiden to join us.
This kids had a lot of fun picking apples. Aiden and Aila were up on Jason and Angela's shoulders in order to reach the best apples, and Kai was walking around with an apple in his hand, having a great time munching away on it. (We discovered that Kai loves eating apples!)
The day we decided to go, it happened to be very sunny and over 20 degrees. Absolutely fantastic weather for the end of September! We really lucked out with the timing again this year.
Technical Details: This photo was taken by Jason with my 5D Mark II + Tamron 28-75 at 51mm, ISO 200, f/4.0 for 1/320th of a second.
POTW - Photo Map - Home - Feedback

Hosted by theorem.ca