⇑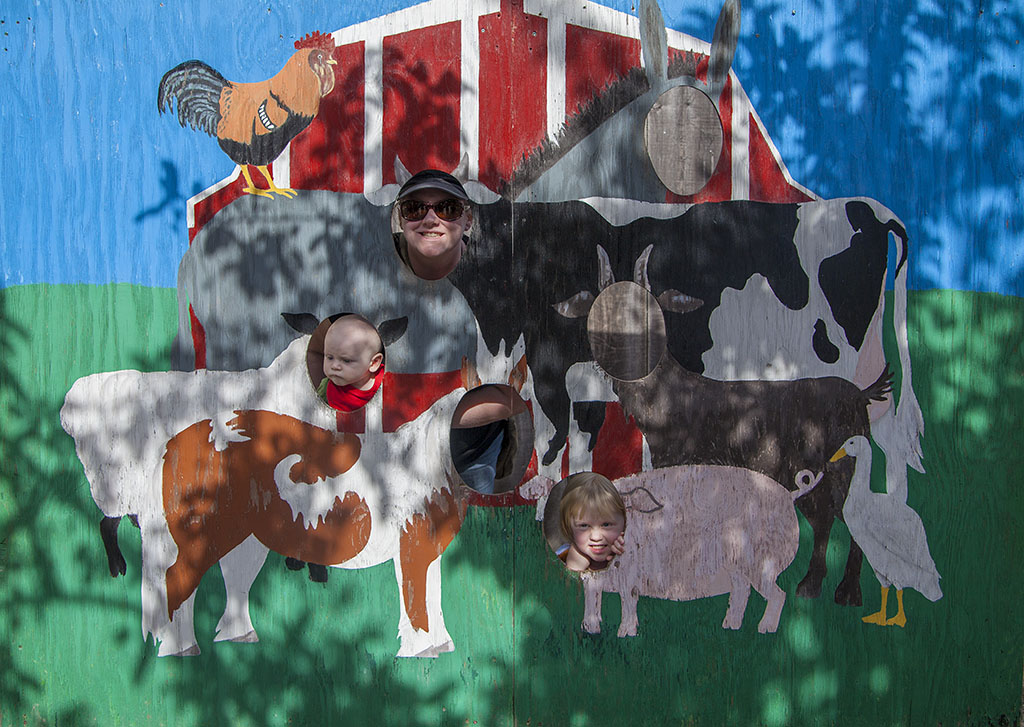 Here is another photo from our excursion to Chudleigh's Apple Farm. I'm finding it difficult to get good photos while also trying to wrangle kids, but occasionally things will come together and I'll get a good opportunity to fire off a shot or two. Usually the window of opportunity is just a few seconds long, with no time to prepare in advance. Sometimes there is plenty of time to prepare, but one or more unwilling participants.
For this photo I had both hands free, a few moments to prepare, and some reasonably willing participants. I think it turned out well, all things considered.
Technical Details: This photo was taken with my 5D Mark II + Tamron 28-75 at 28mm, ISO 100, f/4 for 1/500th of a second.
POTW - Photo Map - Home - Feedback

Hosted by theorem.ca