⇑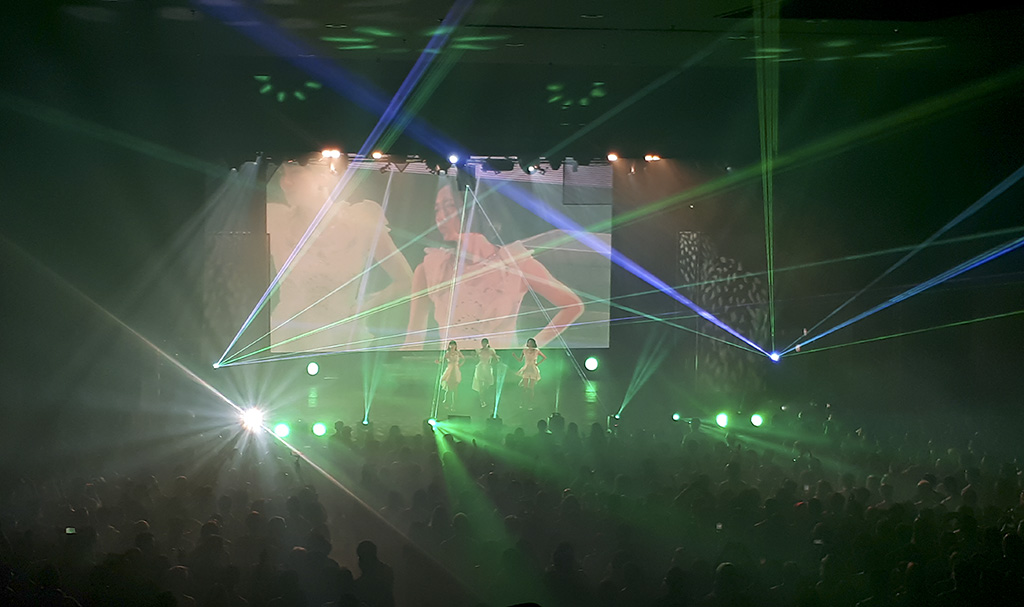 Luch and I have wanted to go on a trip together for a while. We did manage to get out to see a Formula 1 race in Montreal a few years ago, but haven't made any plans since. Luch is a fan of the Japanese pop group Perfume, so while we were talking the other day at lunch he came up with the idea that we would check to see if Perfume had any upcoming concerts, and wherever their next concert was, we would travel there to see them.
When we got back to work, we looked up their tour schedule, and the next stop on their world tour was... Toronto. So, in April we had the cheapest vacation trip ever. We got the last two seats in the venue for $62 each. We drove the Bolt EV down and used free charging along the way, so we didn't even have to pay for gas.
The concert itself was great. Usually they play extremely large venues like the Tokyo Dome (which is where Luch hoped the next concert would be), so even in the smaller venue their light show was fantastic. They didn't play the song I wanted them to, but I guess you can't have everything.
Technical Details: This photo was taken with my Samsung A5.
POTW - Photo Map - Home - Feedback

Hosted by theorem.ca