⇑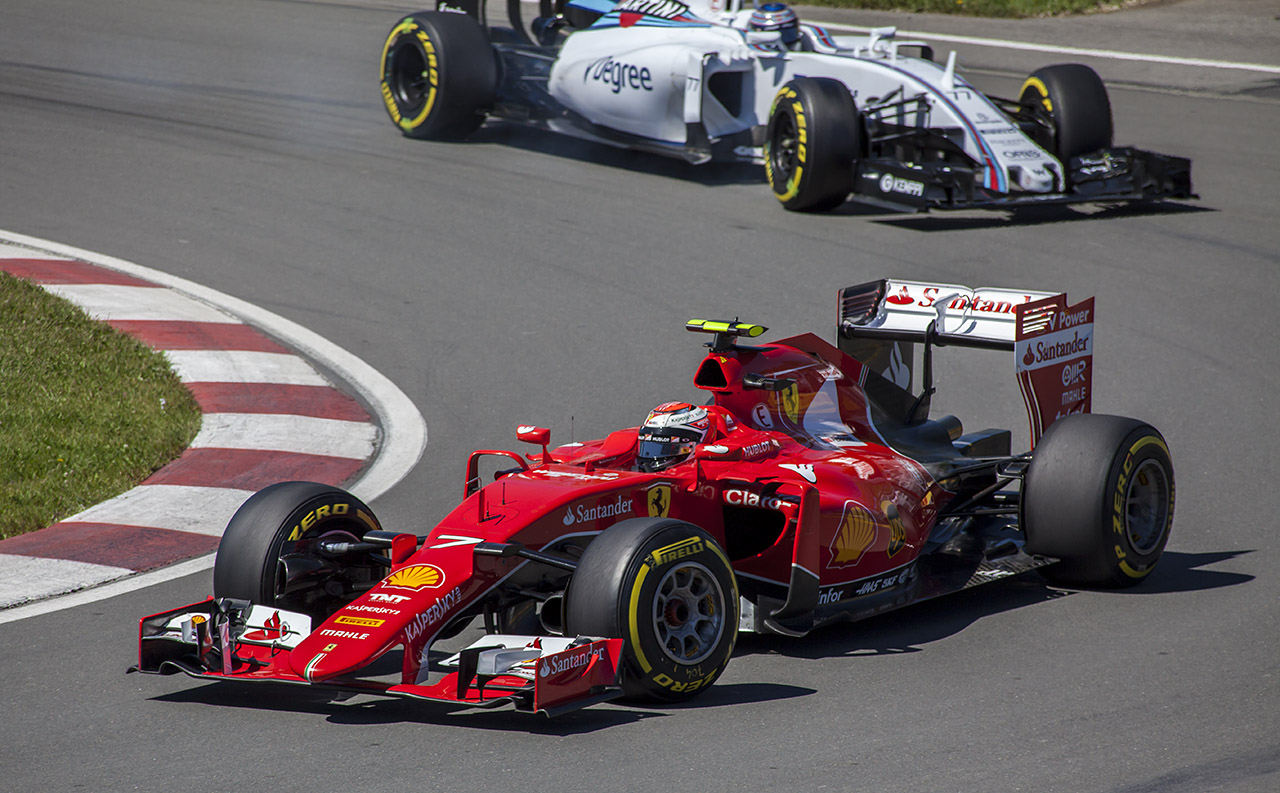 A few weeks ago I was sitting in my office and Luch walked in. He said: "You know, since we are so close to Toronto we should really go to see an IndyCar race sometime." I quickly looked it up on my computer and saw that the IndyCar Toronto race was coming up in a few weeks. I said: "Sure, let's go!"
Now, I had grown up watching IndyCar races as a kid, and I have vivid memories of the Toronto track layout, so this was all natural to me. However, I knew that Luch was a huge Formula 1 fan, and as soon as I expressed interest in watching a race - of any kind - Luch knew that something was wrong with us going to see an IndyCar race. He said: "Wait - if you are interested in going just a little further to Montreal, we could go see an F1 race!"
I looked it up, and the Grand Prix du Canada was also happening soon. Over the next few days I kept my eye on the long range weather forecast, and when the 14-day trend looked really promising we decided to buy tickets. By that time several of our co-workers had heard about our plans, and they wanted to join us. In the end, four of us bought tickets: Me, Luch, Ken and Sharad.
Sharad found a nice looking apartment on Airbnb that was almost walking distance to the race track, and our weekend plans were complete. Ken offered to drive us all down there, so on Friday afternoon we headed to Montreal for the weekend.
The weather turned out to be perfect. On Saturday we watched the practice sessions and qualifying, and on Sunday was the actual race. Interspersed between the F1 activities were other races as well, including the Ferrari Challenge, the Nissan Micra Cup, and Formula 1400 racing. The Nissan Micra Cup wound up being some of the most intense racing of the weekend. All of the cars were virtually the same, so they were tightly packed for the whole race and driver skill really played a huge part.
I decided to take most of my pictures during the practice sessions and qualifying, so that I could just enjoy watching the actual race on Sunday. Since I don't really follow F1, I decided to cheer for the Finnish drivers, Kimi Raikkonen and Valterri Bottas. During the race, Raikkonen and Bottas actually wound up in a battle for 3rd place, so that was pretty exciting. Coincidentally, I happened to take this photo during a practice session, showing Raikkonen coming around the hairpin corner, followed closely by Bottas.
In general, the weekend was awesome and I would love to do it again sometime.
Technical Details: This photo was taken with my 5D Mark II + EF 70-300 IS at 300mm, ISO 400, f/8 for 1/1600th of a second.
POTW - Photo Map - Home - Feedback

Hosted by theorem.ca