⇑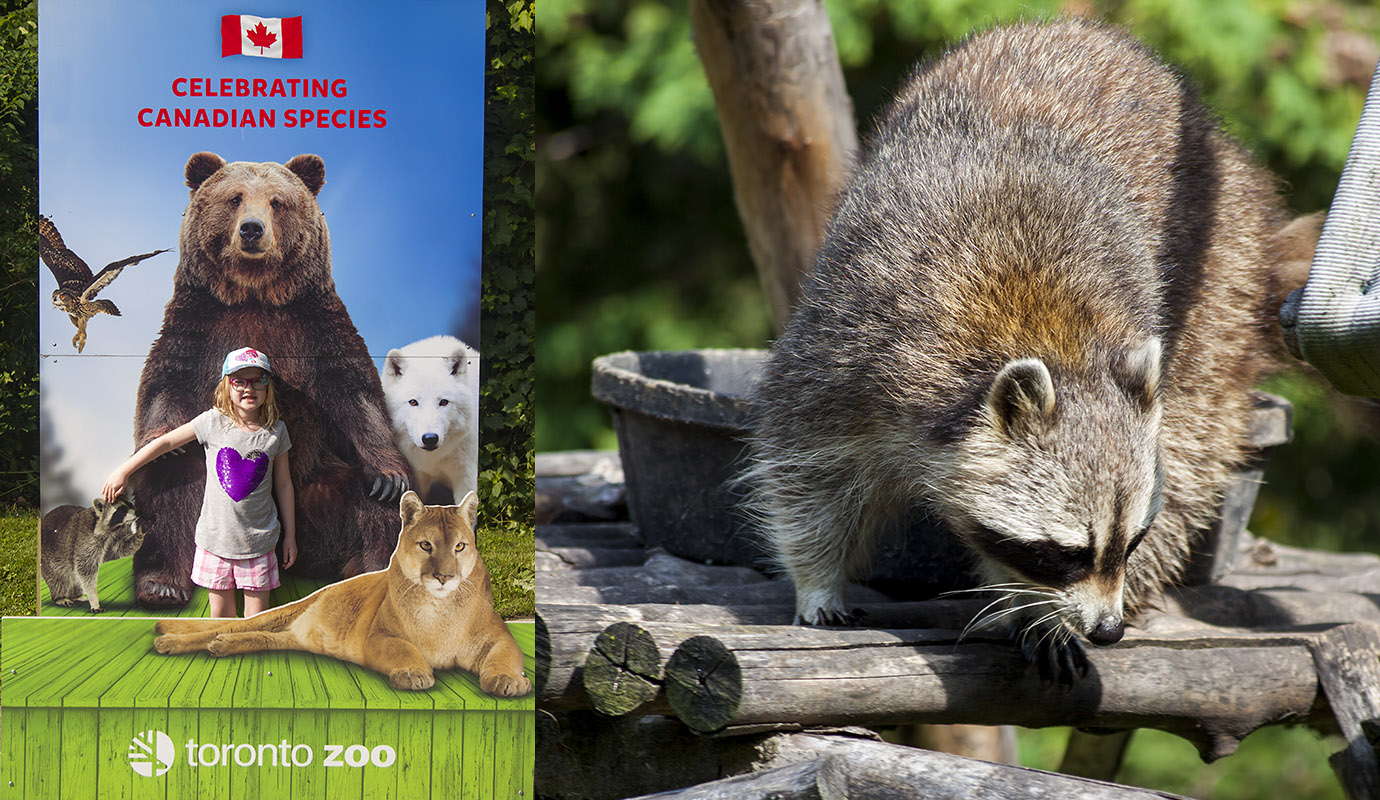 I have some time off with Aila this summer. For our first day off I wanted to take her to the Toronto Zoo. When we got there, I told her to pick any animal in the world and we would see if the Zoo had it. She wanted to see a Raccoon.
On the way to the Canadian Domain, we passed this promo for Canadian animals, which had a cute raccoon on it. We took a wrong turn on the way there and wound up in the Mayan Temple Ruin area, so the first animals we saw were otters, marmosets, flamingos, and panthers. Eventually we found our way to the Raccoons though.
On the way back we decided to splurge and take the Zoomobile. It was my fist time taking it since every other time it has been deemed to be "too expensive". It was pretty fun though, and we got to see some parts of the zoo (and some animals) that you can't see on foot.
Aila was keen to try some of the extra experiences at the zoo (like the Gorilla Climb Ropes Course, and the Tundra zipline). We didn't have time on this visit, but I would like to take her back at some point (maybe next summer) to try them out.
Technical Details: These photos were taken with my 5D Mark II + (EF 24-105L, EF 70-300 IS) at (45mm, 300mm), ISO 100, (f/4, f/5.6) for (1/250th, 1/125th) of a second.
POTW - Photo Map - Home - Feedback

Hosted by theorem.ca