⇑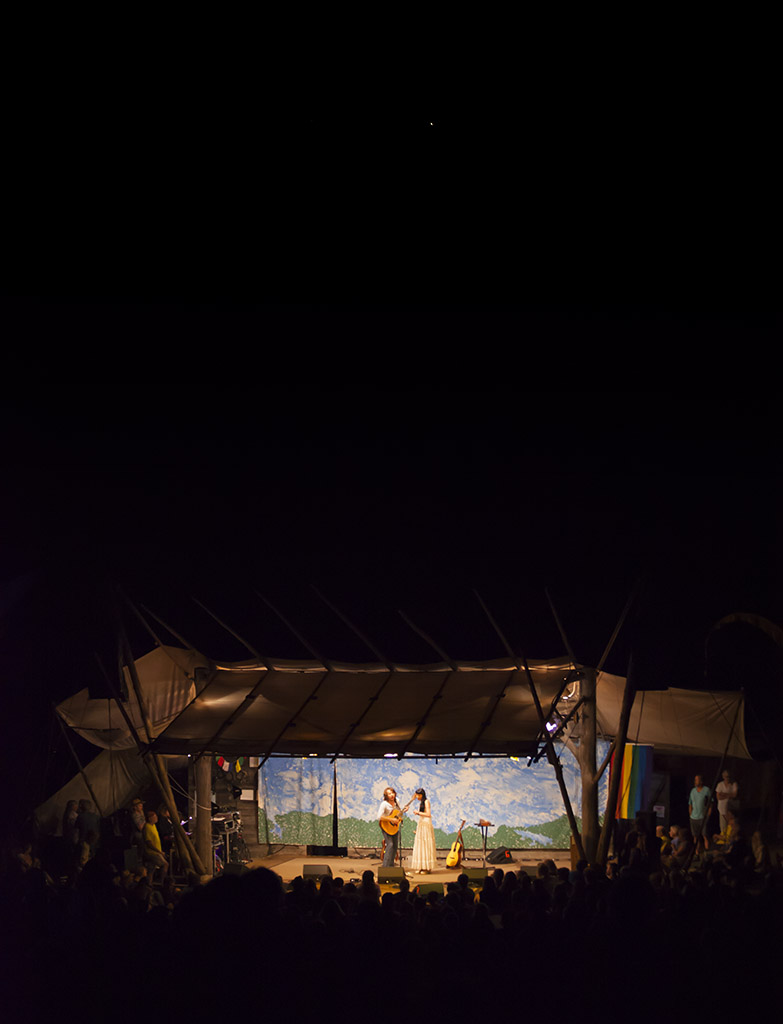 We had great weather at Blue Skies this year, even if it was a little hot. On Saturday night I went for a walk with Kai during the concert and we saw this amazing view of Mars rising up over the stage. Mars was at its closest approach to Earth (something that happens every two years) on July 31st this year, just a few days before Blue Skies, so it was very bright in the sky.
I tried my best to capture the scene on camera. As you can see, Mars was easily visible over the bright stage, and I was able to take this photo handheld without a tripod!
The artists on stage are Hannah Sanders & Ben Savage.
Technical Details: This photo was taken with my 5D Mark II + EF 70-300 IS at 70mm, ISO 3200, f/4 for 1/100th of a second.
POTW - Photo Map - Home - Feedback

Hosted by theorem.ca