⇑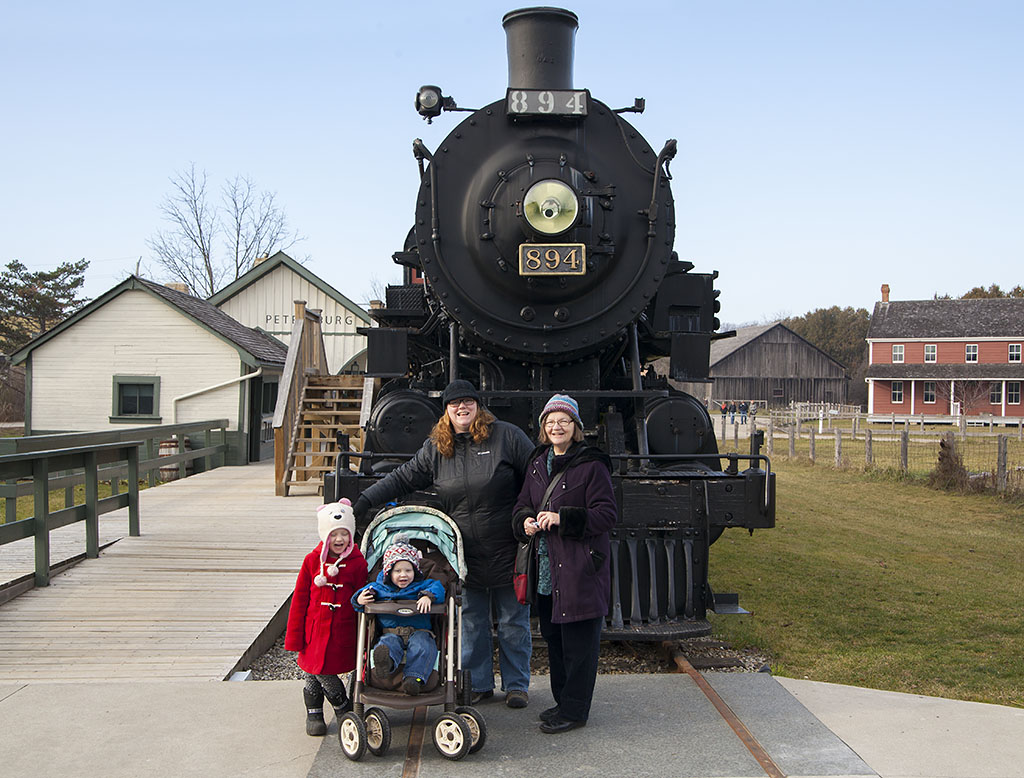 We had our annual visit to the heritage village at the Waterloo Region Museum in early December. This was the first year that Aiti was able to join us!
We met up with Maike, Tanya, Maggie and Jo to explore the village. The kids had a wagon ride, we sung carols in the church, and visited a few of the houses in the village.
Kai was really excited about the free Christmas ornament that he was given when we entered the museum. He also enjoyed having some home made shortbread at the English house.
Technical Details: This photo was taken with my 5D Mark II + Tamron 28-75 at 33mm, ISO 400, f/8 for 1/200th of a second.
POTW - Photo Map - Home - Feedback

Hosted by theorem.ca