⇑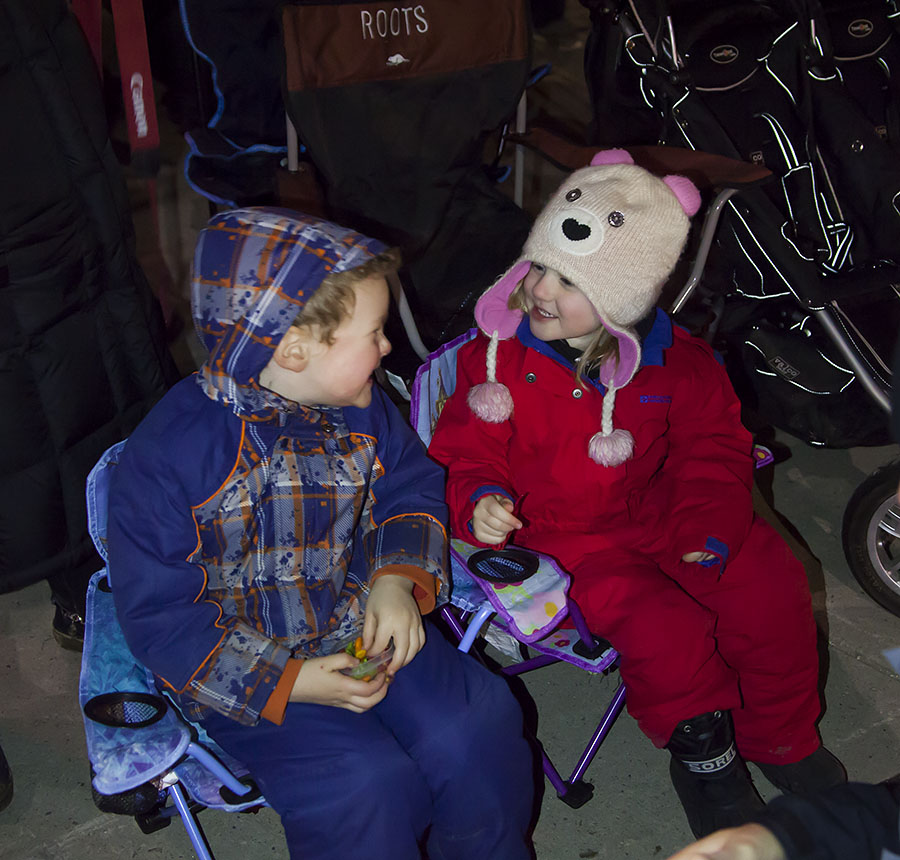 We went to the Elora Santa Claus Parade again this year. This time we met up with Aila's friends Lexy and Cole. We tried to meet up with Evelyn too, but we couldn't find her before the parade started.
The parade was really good this year as usual, and the kids had a great time. This is a photo of Aila and Cole having a chat before the parade started.
At the end of the parade this year, the cookies were provided by "Under The Same Sky", a new local group that formed to raise money to help relocate Syrian refugees to the area. Their goal is to raise $50,000 and they have raised about $15,000 at the time of this post.
Technical Details: This photo was taken with my 5D Mark II + Tamron 28-75 at 28mm, ISO 3200, f/2.8 for 1/30th of a second. I forgot my flash so I used the flash on my cell phone to illuminate the scene while I took the photo.
POTW - Photo Map - Home - Feedback

Hosted by theorem.ca