⇑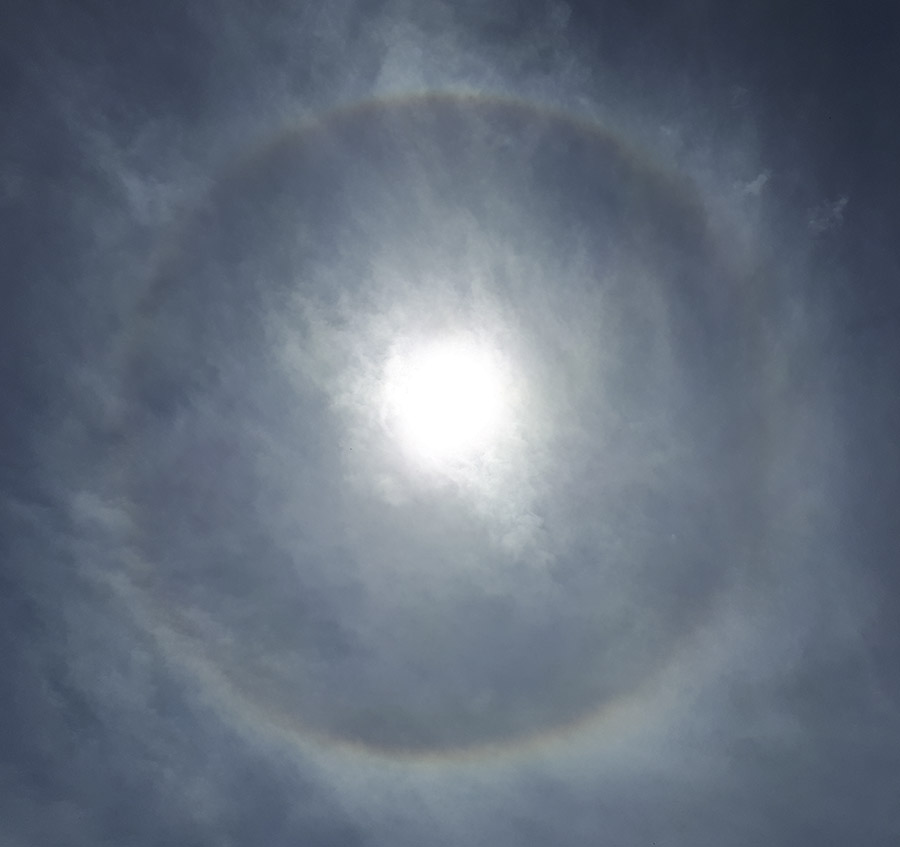 While we were at the park we noticed an amazing halo around the sun. As with many sky phenomena, it is hard to get a photo that illustrates the scale. This is especially true when the only camera I had handy was my cell phone.
This is a composite of three photos I took with my cell phone, and merged in Photoshop.
Technical Details: This photo is a merge of three photos taken with my Samsung A5.
POTW - Photo Map - Home - Feedback

Hosted by theorem.ca