⇑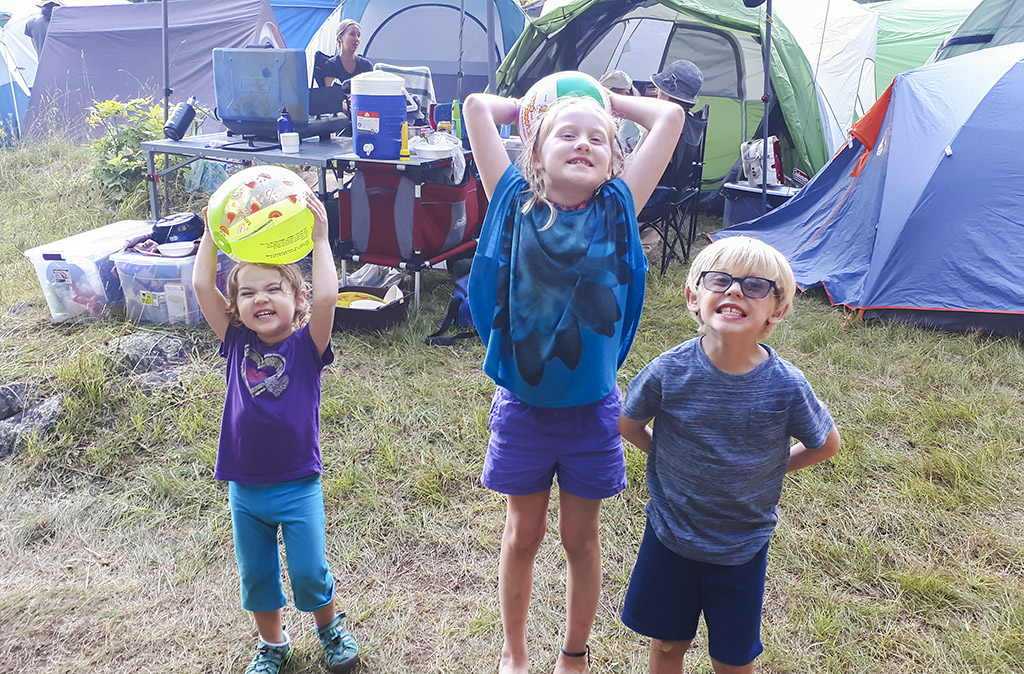 Angela couldn't make it to Blue Skies this year, but we won the camping pass lottery, and the kids really wanted to go, so I took everyone myself. Angela packed all the food for the weekend, and Aunt Alix and Aunt Susan were kind enough to lend me a tent, set it up, and take it down for me.
The campsite (pictured here in the background) was in a great location by the swamp, and everyone had a great time all weekend, so the trip was a total success! I even got to see a lot of the music and participate in the ukelele orchestra, so I really appreciate everyone who helped me out.
I tried to pack as little as possible, so I didn't even bring my camera, which is rather shocking for me. I managed to snap a few photos with my cell phone during the weekend, and this is one of them.
I'm definitely looking forward to next year when the whole family can come!
Technical Details: This photo was taken with my Samsung A5.
POTW - Photo Map - Home - Feedback

Hosted by theorem.ca