⇑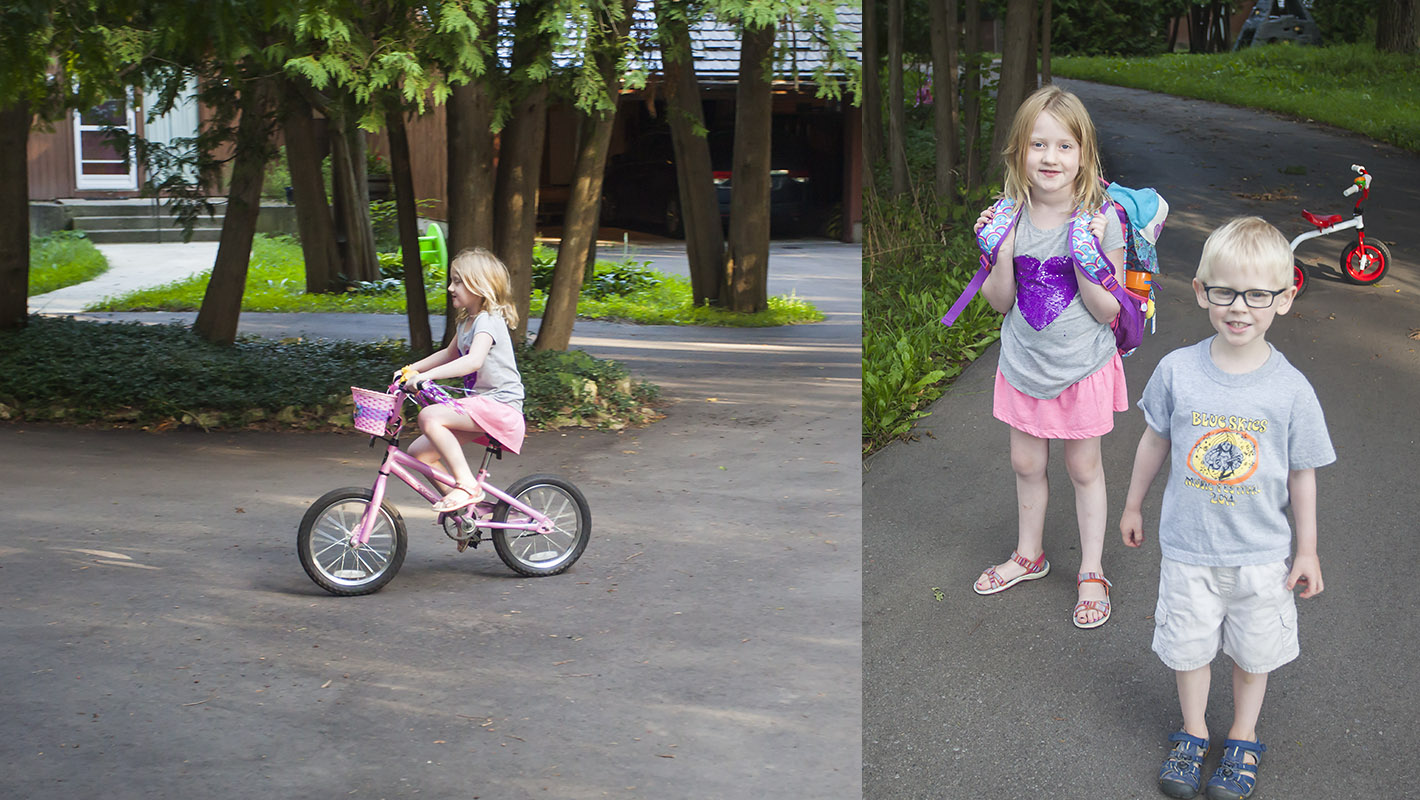 This summer Aila learned how to ride a bike! I think having a scooter really helped with the learning process, because one day she basically just got on the bike and started riding.
I took these photos on the first day of school while we were waiting for the bus. Kai didn't start that day because he had staggered entry for Junior Kindergarten, but this was Aila's first day of grade 2!
Technical Details: These photos were taken with my 5D Mark II + EF 17-40L at (21mm, 32mm), (ISO 1600, ISO 800), f/4 for (1/125th, 1/320th) of a second.
POTW - Photo Map - Home - Feedback

Hosted by theorem.ca