⇑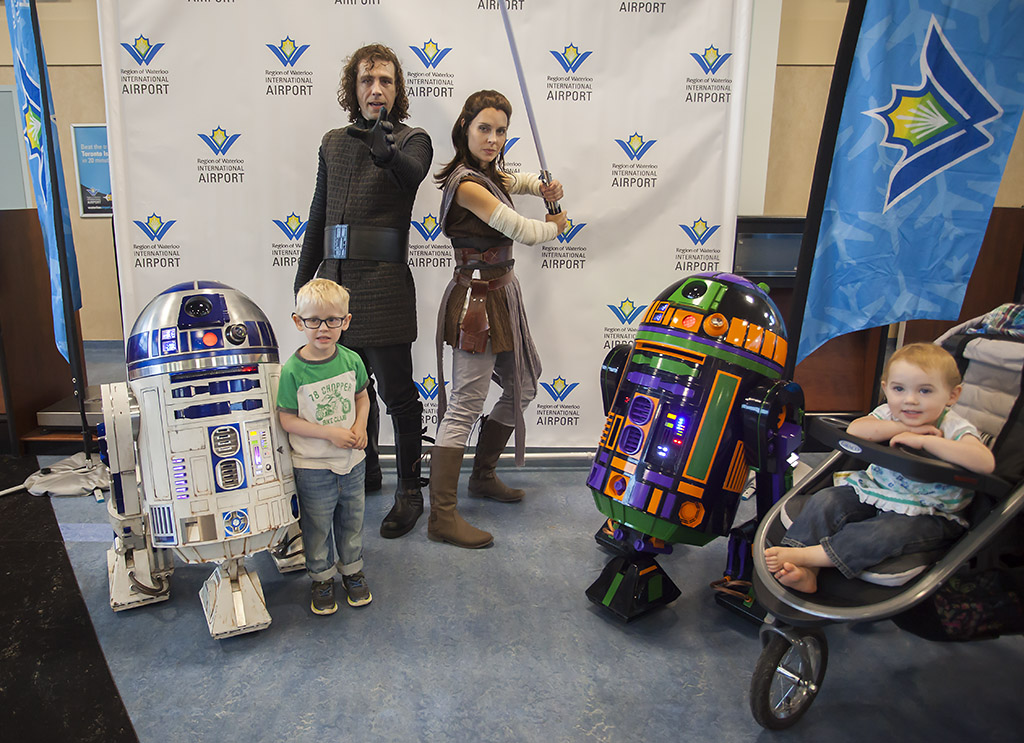 Jeremy and Samantha came for an overnight visit, and the seven of us headed to Breslau for the 2018 Aviation Fun Day at the Region of Waterloo International Airport. We saw a lot of planes, some helicopters, and a huge fire truck that could spray water all the way across the runway.
At one point we split up, and Kai wanted to have his picture taken with R2D2. We got Rey, Kylo Ren and some extremely colourful R2 unit as a bonus.
Technical Details: This photo was taken with my 5D Mark II + EF 17-40L at 21mm, ISO 1600, f/4 for 1/80th of a second.
POTW - Photo Map - Home - Feedback

Hosted by theorem.ca