⇑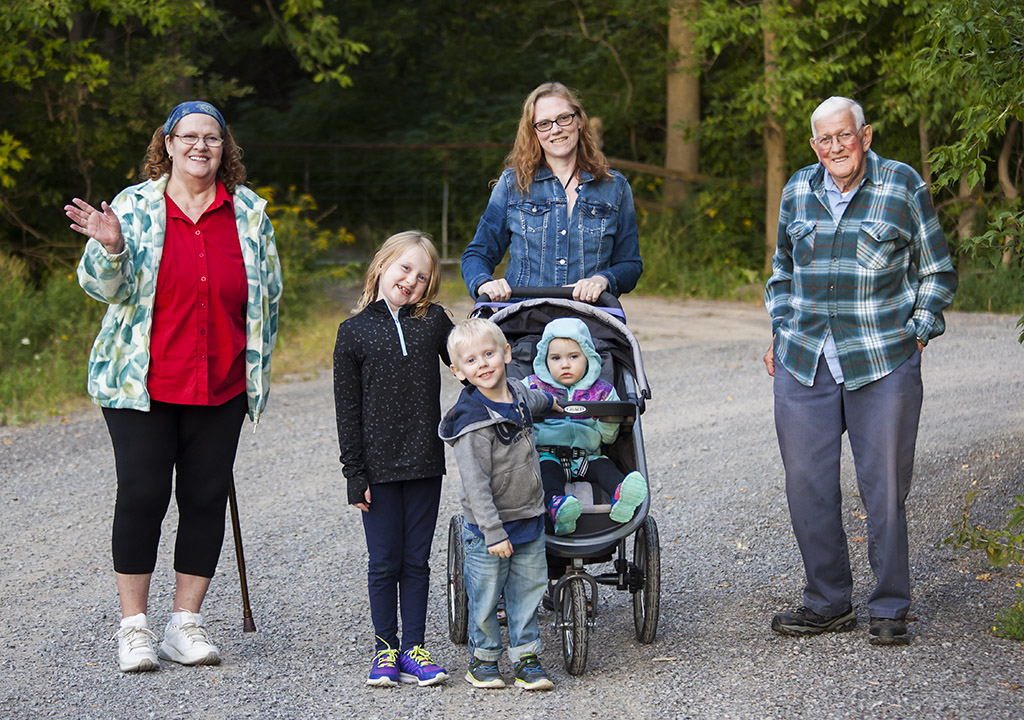 Usually we stop at Rice Lake on our way to Blue Skies to visit with Great Grandpa, but this year we didn't have time. Instead, we made a special trip to visit him in September. We picked up Grandma on the way, and we all spent the night at Great Grandpa's house.
This is a picture I took when we went out for a walk in the evening. It's not every day that I can get four generations in one photo!
Technical Details: This photo was taken with my 5D Mark II + EF 70-300IS at 100mm, ISO 800, f/4.5 for 1/400th of a second.
POTW - Photo Map - Home - Feedback

Hosted by theorem.ca