⇑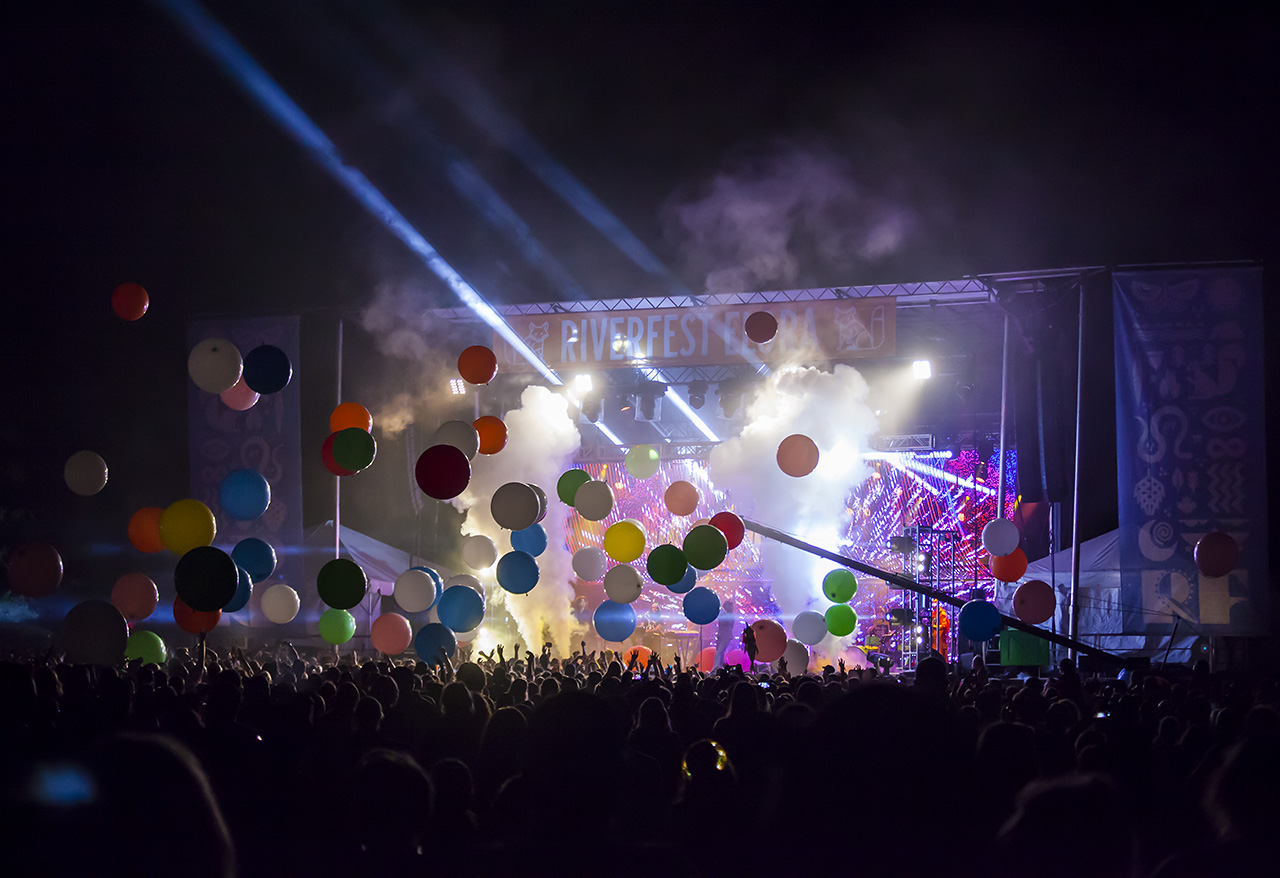 We bought weekend passes to Riverfest this year. The lineup included Carly Rae Jepsen, and The Flaming Lips. We asked our babysitter to come on Saturday night so that we could see The Flaming Lips perform. It was quite a show, with a whole bunch of confetti, a ton of giant balloons, and of course a giant pink robot.
This is a photo I took from our vantage point towards the back of the crowd.
Technical Details: This photo was taken with my 5D Mark II + EF 70-300IS at 70mm, ISO 3200, f/4 for 1/400th of a second.
POTW - Photo Map - Home - Feedback

Hosted by theorem.ca