⇑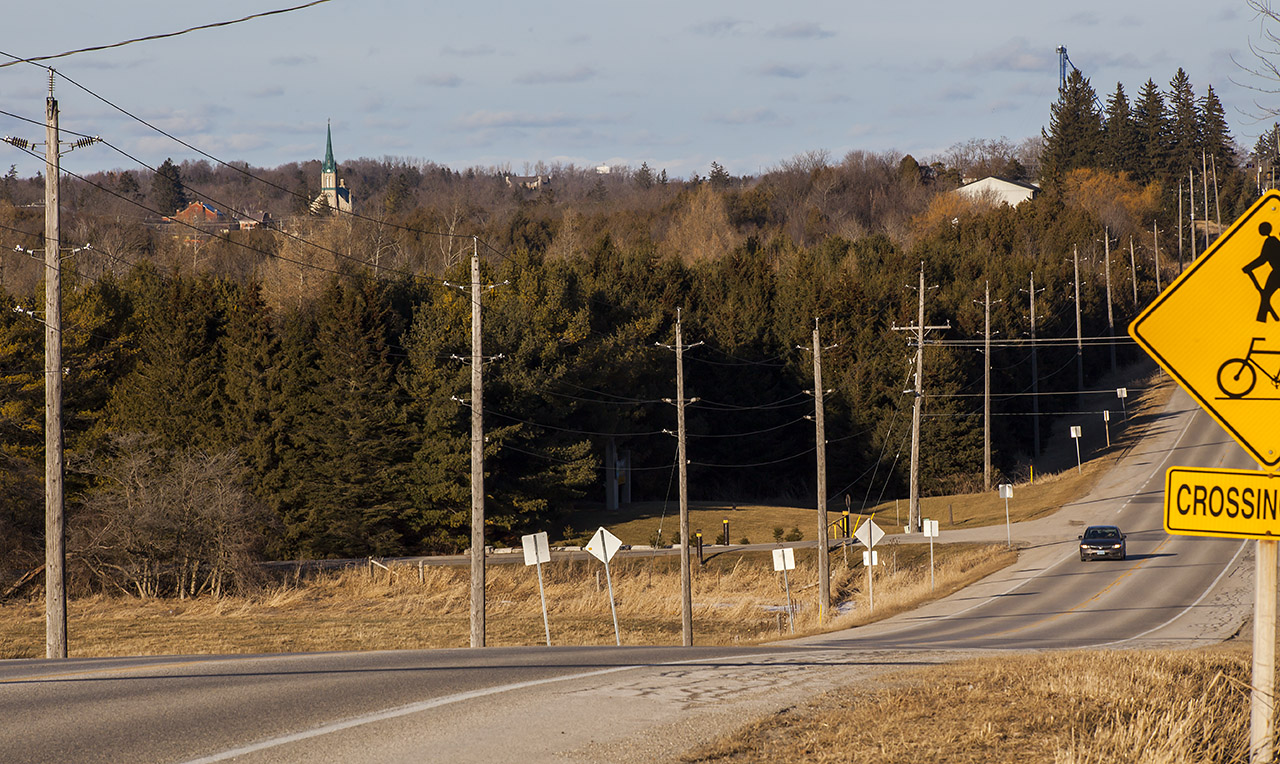 Here is another landscape photo that I have been meaning to take. This is the view I see every day on my way home from work, just as you round the bend on Katherine Street approaching the Elora Gorge Conservation Area.
A short story about what inspired this photo: My mother had an artist's drawing of the church that she was married in. One of the aspects of the drawing that amused her was that the artist diligently drew all of the hydro lines that blocked the view of the church.
I think about that drawing every time I turn this corner. I'm faced with a great overview of Elora and a wonderful view of the Knox Presbyterian Church, but the view always has these hydro lines running across it.
Technical Details: This photo was taken with my 5D Mark II + EF 70-300 IS at 160mm, ISO 200, f/16 for 1/250th of a second.
POTW - Photo Map - Home - Feedback

Hosted by theorem.ca