⇑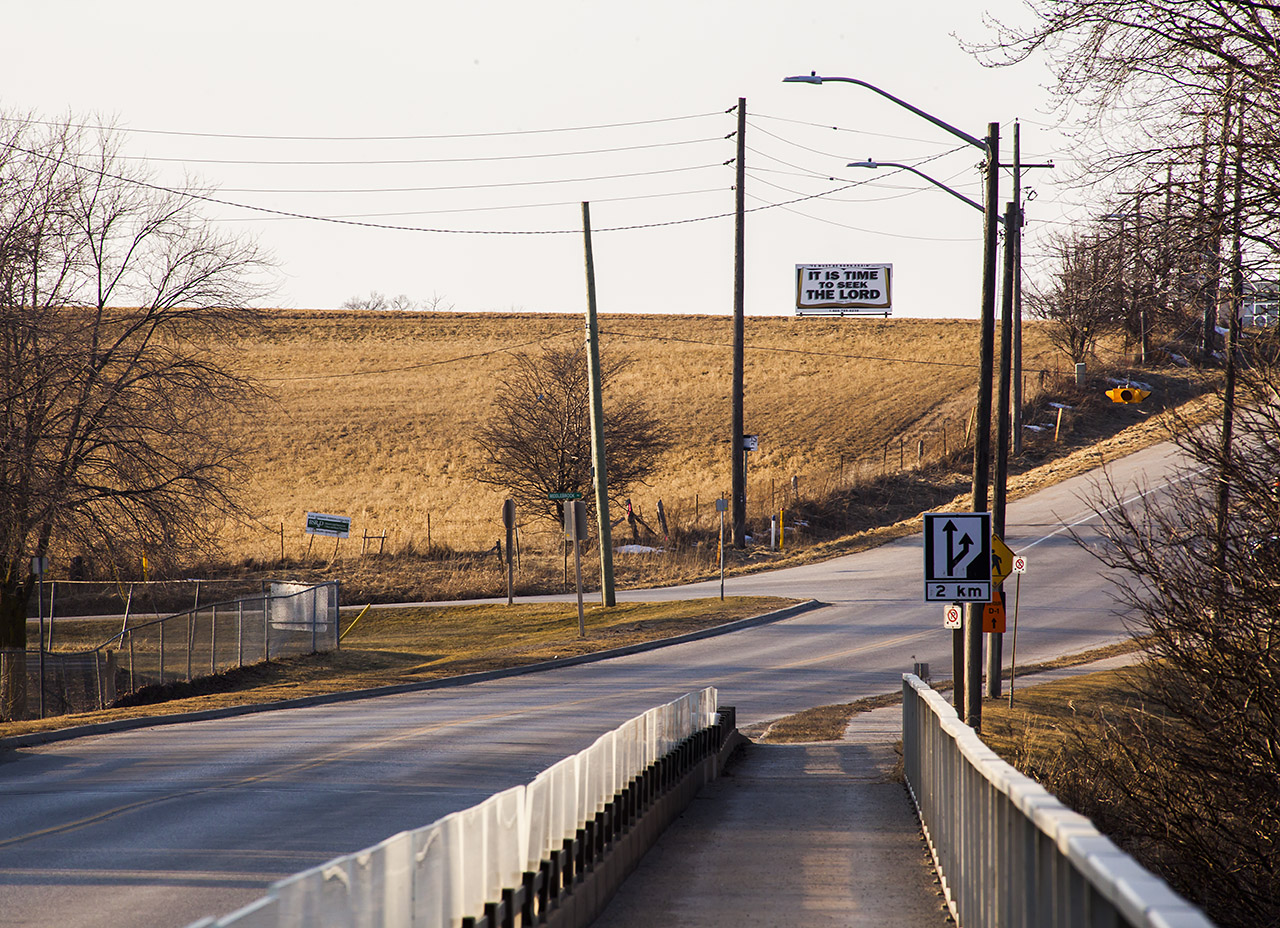 I have been meaning to get out and take more landscape photos around Elora. I had some time off at the end of February to cover a small time period when we didn't have a daycare solution for Finna. During that time, I managed to go on a few long walks with her to take some photos.
This is a view that I see every day on my way to work, and I wanted to see if I could capture the feeling of it in a photo. It is a little strange being a centre-left atheist in an area dominated by religious conservatives, and I'm reminded of that strangeness every morning as I pass several religious billboards on my way in to work.
Technical Details: This photo was taken with my 5D Mark II + EF 70-300 IS at 300mm, ISO 400, f/16 for 1/160th of a second.
POTW - Photo Map - Home - Feedback

Hosted by theorem.ca