⇑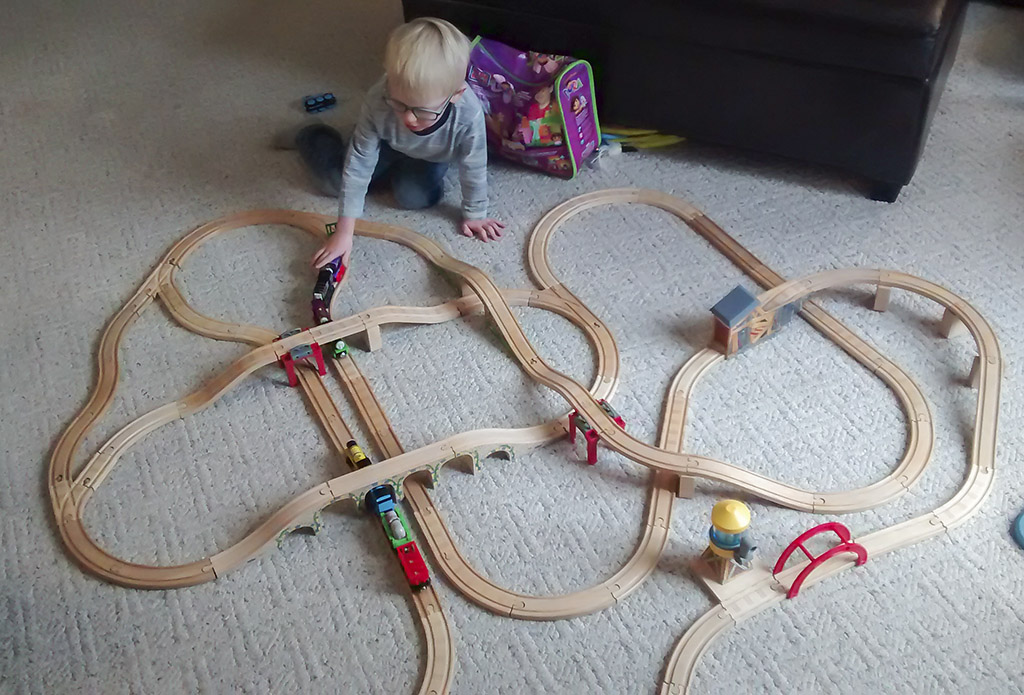 At Christmas this year we received a box of train tracks from Zoe and Fiona. This means that we can now make super-complicated tracks! Kai likes to decide where all of the bridges are going to be, and then he tells me which of the loose ends should connect to each other. It is then up to me to figure out how to lay out the rest of the track so that it all fits together.
This was one of the more complicated tracks that Kai designed.
Technical Details: This photo was taken with my Moto G cell phone.
POTW - Photo Map - Home - Feedback

Hosted by theorem.ca