⇑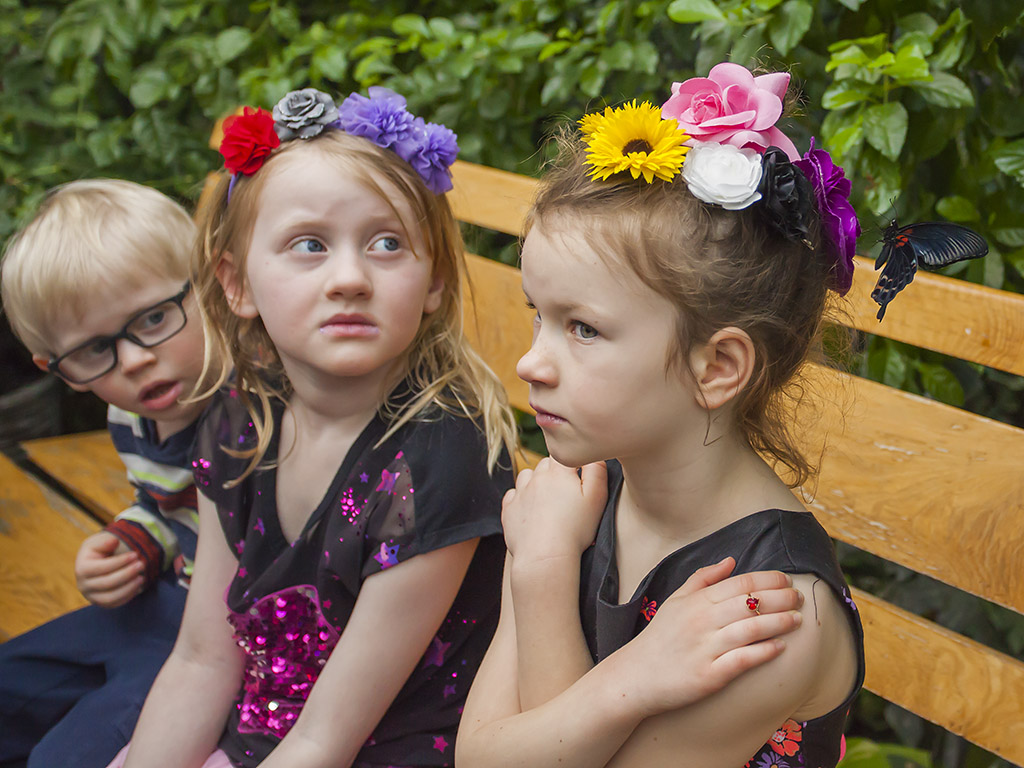 We went to the Family Day Hug-A-Bug event at the Cambridge Butterfly Conservatory this year. It was a lot of fun, and the kids got to touch a variety of insects. We were lucky enough to see a monarch butterfly emerge from its chrysalis too!
We brought Aila's friend Rosalie with us. At one point the kids sat down on a bench to see if any butterflies would be attracted to the flowers that the girls were wearing. I managed to get this photo of a butterfly checking out Rosalie's head.
Technical Details: This photo was taken with my 5D Mark II + EF 17-40L at 35mm, ISO 3200, f/4 for 1/2500th of a second.
POTW - Photo Map - Home - Feedback

Hosted by theorem.ca