⇑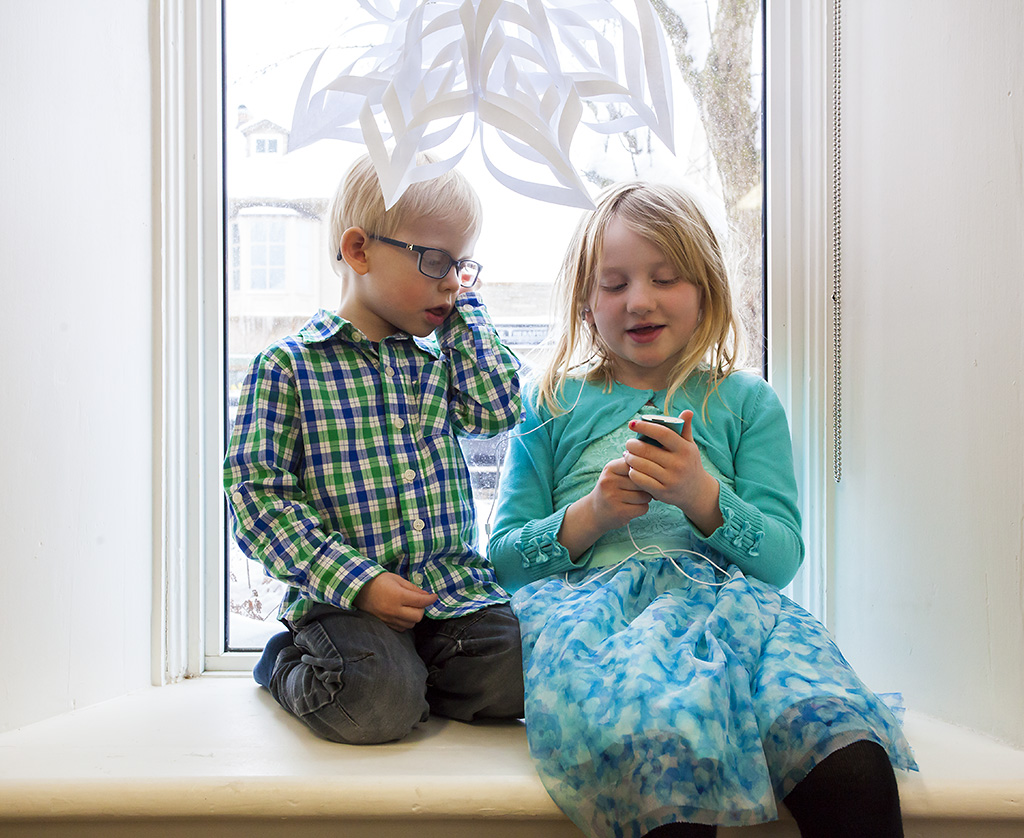 There was a little get-together of all of Finna's little friends to celebrate everyone's first birthday. Angela rented the conference room at the Elora library for the event. Aila and Kai were the only "big kids" there, and they did a great job opening the outside door for everyone as they arrived.
Once the party started, they were a little out of place. Aila found that she could climb up onto a big window sill at the back of the room. Kai got a boost up to join her, and they stayed up there for a while listening to music on Aila's new $30 MP3 player that she got for Christmas.
This is my new favourite photo that I've taken recently. These two are really growing up.
Technical Details: This photo was taken with my 5D Mark II + EF 17-40L at 33mm, ISO 3200, f/8 for 1/160th of a second.
POTW - Photo Map - Home - Feedback

Hosted by theorem.ca