⇑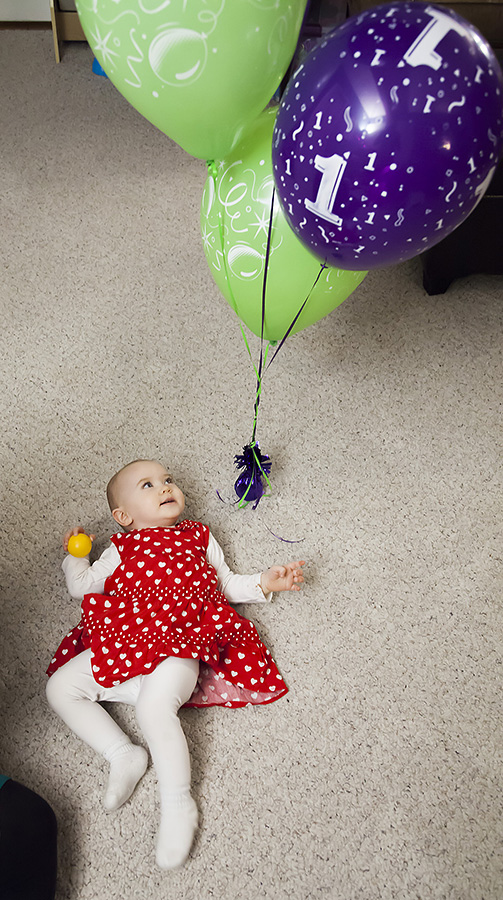 Finna is one year old! For her birthday this year we tried to stage a recreation of this photo that I took of Aila on her first birthday.
Finna enjoyed the little party we had for her, and recently she has been learning how to stand up and take her first steps.
Technical Details: This photo was taken with my 5D Mark II + EF 24-105L at 28mm, ISO 3200, f/4.5 for 1/25th of a second.
POTW - Photo Map - Home - Feedback

Hosted by theorem.ca