⇑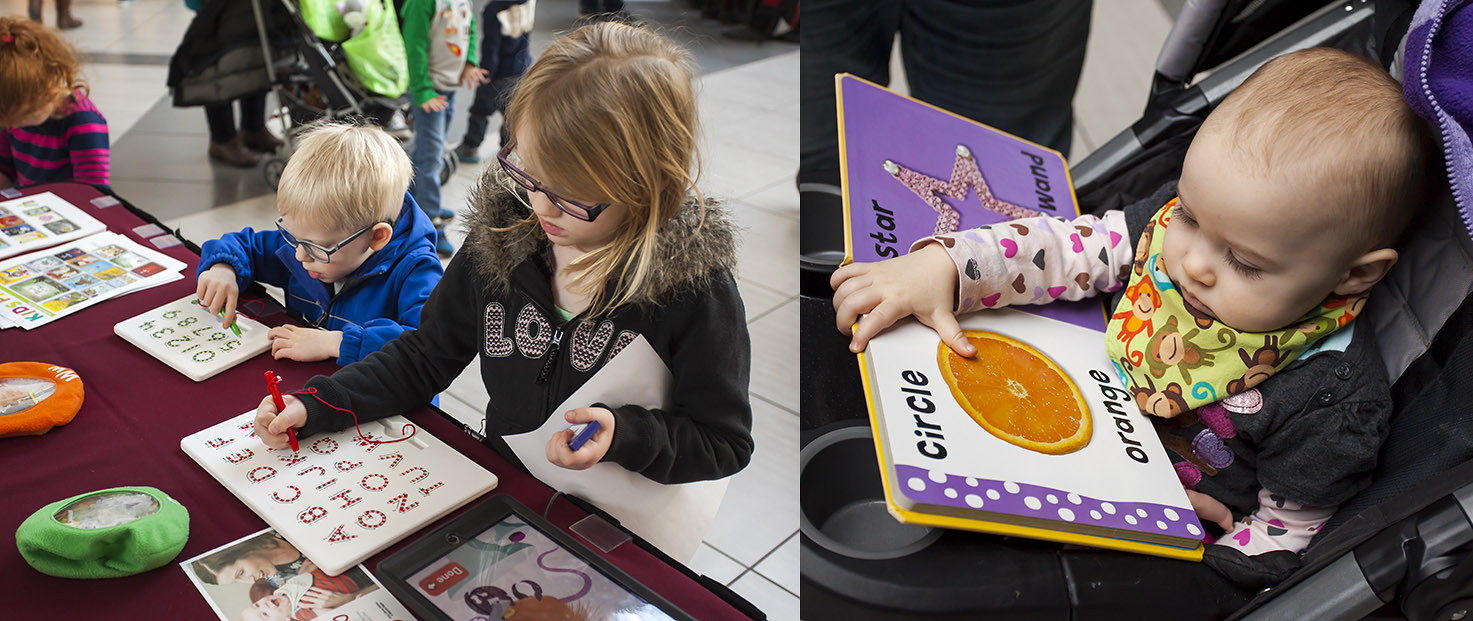 We attended Family Literacy Day at Conestoga Mall again this year. If you visit a certain number of stations that they have set up, you get a free book. This year the kids enjoyed tracing letters and numbers using magnetic pens, and designing their own buttons.
Finna enjoyed reading her free book!
Minor note: Aila was very disappointed to find out that she did not need glasses at her last optometrist appointment, so she started wearing her empty frames again.
Technical Details: These photos were taken with my 5D Mark II + EF 17-40L at (40mm, 39mm), ISO 1600, f/4 for (1/160th, 1/1000th) of a second.
POTW - Photo Map - Home - Feedback

Hosted by theorem.ca