⇑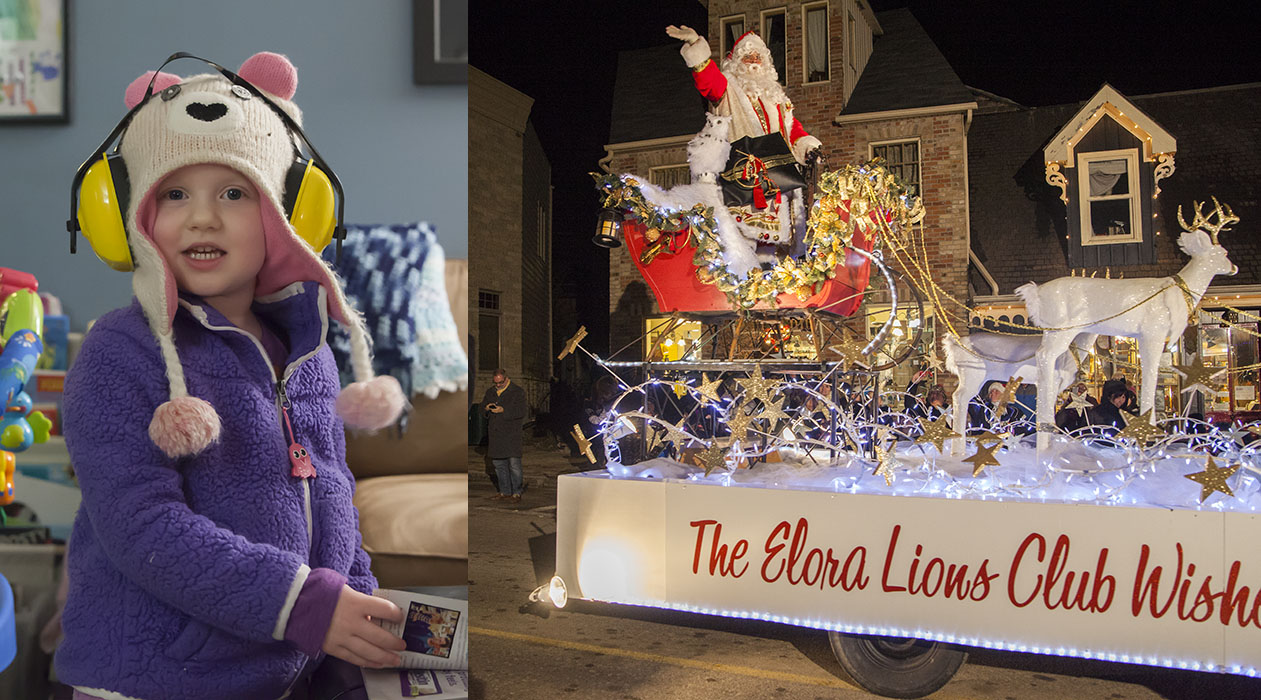 We went to the Santa Claus Parade in Elora again this year. We usually go every year, but it looks like I've never posted a picture of it before. Last year the truck horns were too loud for Aila, so this year she remembered to bring some hearing protection.
As usual, Santa Claus was at the back of the parade with his reindeer and his snowy owl. After the parade, Santa went to Bissell Park, so we walked down there to meet him and have some cookies by the warm fires of the woodburning oven.
Cole, Evelyn, and Rowan (and their families) also joined us for the parade. Everyone had a great time!
Technical Details: These photos were taken with my 5D Mark II + Tamron 28-75 at (42mm, 28mm), ISO 3200, (f/4, f/3.5), for (1/25th, 1/100th) of a second. No flash was required for the parade shot because we set up camp right below a television film crew, so they provided the lights for my photography.
POTW - Photo Map - Home - Feedback

Hosted by theorem.ca