⇑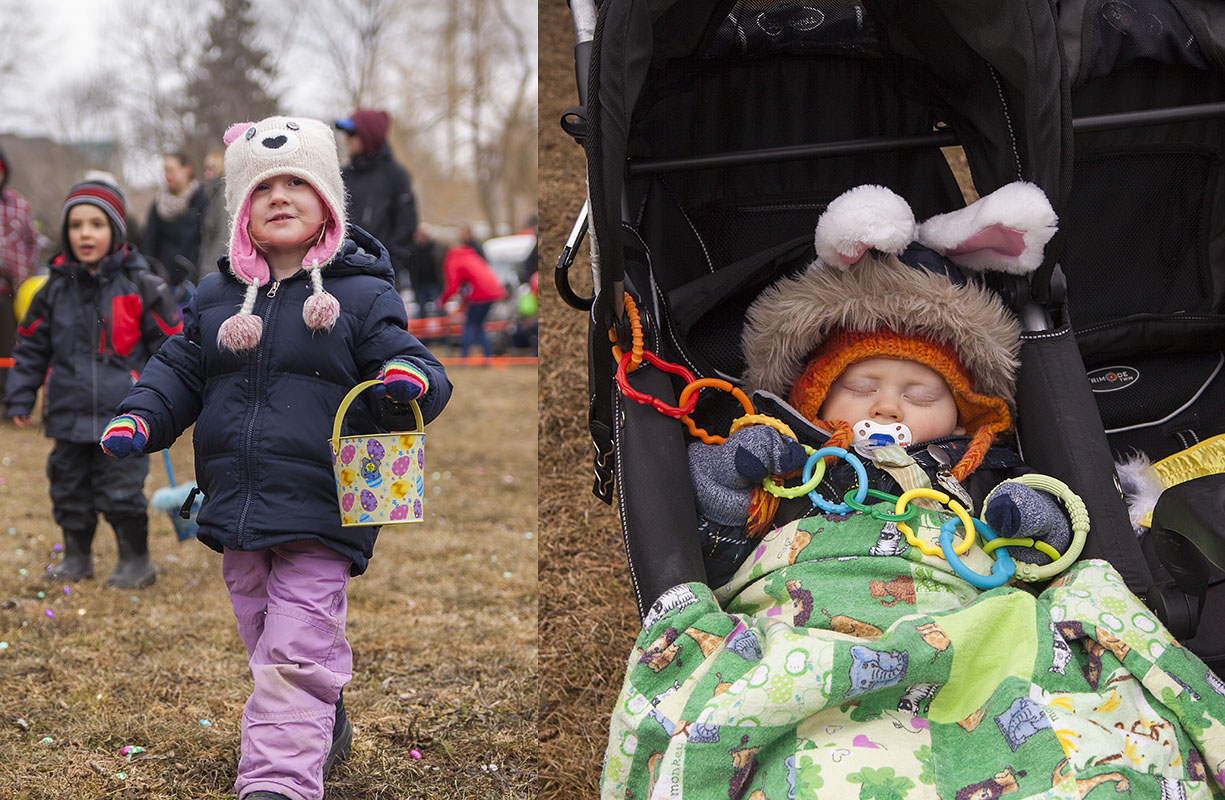 Happy Easter! We went to Bissell Park for the annual Easter Egg Hunt again. It was cold and even a little snowy, but the kids still had a great time. Actually, I think Kai slept through the whole thing, but he certainly attracted a lot of attention with his bunny ears.
Aila met up with some of her friends, and they all had a blast collecting eggs and cookies for their baskets.
Technical Details: These pictures were taken with my 5D Mark II + Tamron 28-75 at (55mm, 48mm), ISO (100, 400), (f/2.8, f/8) for (1/500th, 1/800th) of a second.
POTW - Photo Map - Home - Feedback

Hosted by theorem.ca