⇑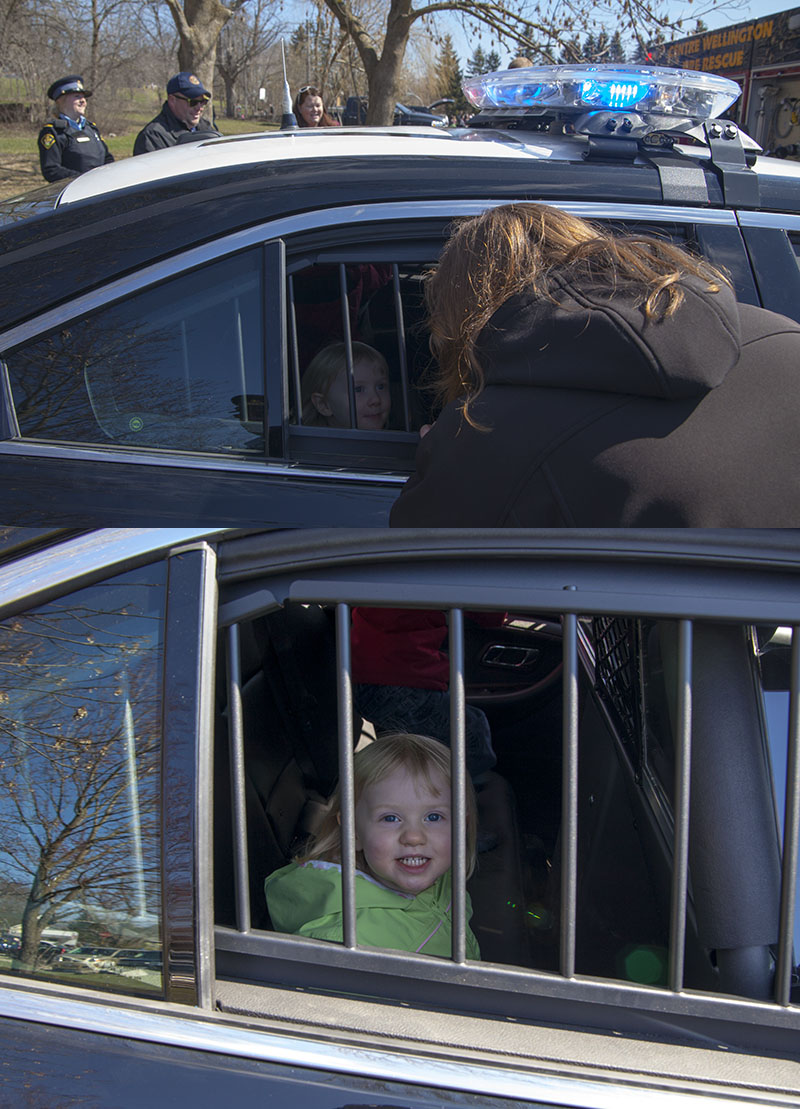 We went on an Easter Egg Hunt again this year! Aila was still a little confused about the concept of gathering chocolate eggs from the ground, but she did enjoy sitting in the fire truck and being locked into the back of a police cruiser.
At home, we set up a special Easter Egg Hunt in the family room, with brightly coloured plastic eggs hidden around Aila's play area. She was really excited to find that the Easter Bunny brought her chocolate and jelly beans, just like she wanted.
Technical Details: These photos were taken with my 5D Mark II + Tamron 28-75 at 28mm, ISO 400, f/8 for (1/60th, 1/200th) of a second.
POTW - Photo Map - Home - Feedback

Hosted by theorem.ca