⇑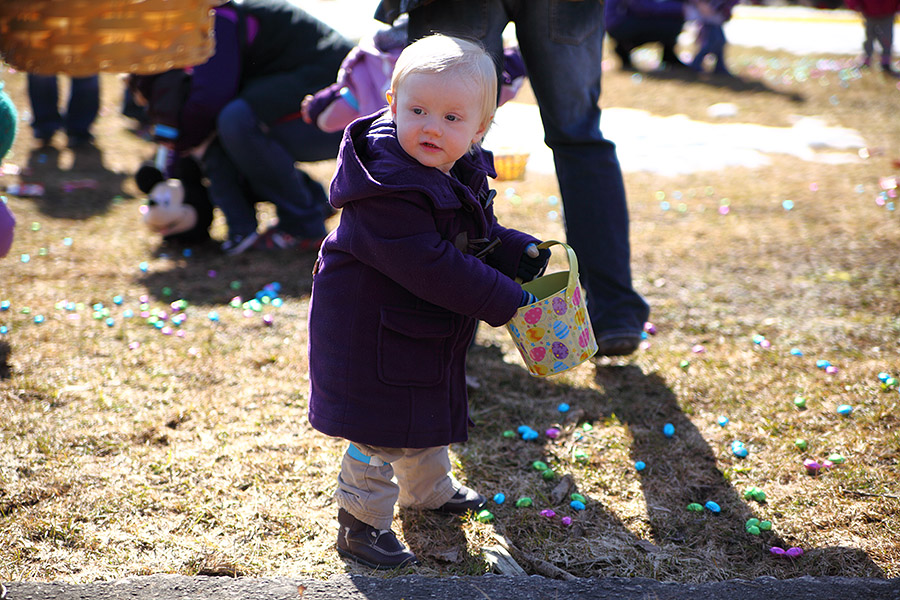 For Easter this year we went to Bissell Park so that Aila could go on an Easter Egg Hunt. She was a little confused at first, but then quickly got into the hang of it and collected quite a few eggs.
They also had police horses and a firetruck there, so she was fascinated by those. She also took part in a free DrumFit workshop that was going on.
This was Angela's first Easter with Aila, so we set up an Easter Egg Hunt at home similar to last year. This time she was much faster at collecting the eggs.
Technical details: This photo was taken with my 5D Mark II + Tamron 28-75 at 75mm, ISO 100, f/2.8 for 1/640th of a second.
POTW - Photo Map - Home - Feedback

Hosted by theorem.ca