⇑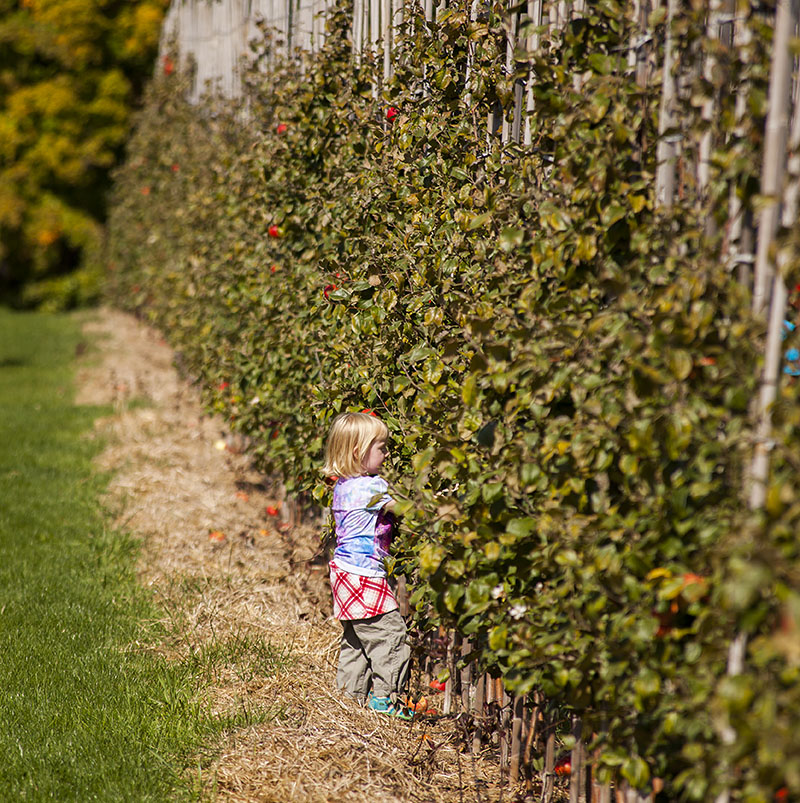 We had some good weather in September, so we took the opportunity to visit Chudleigh's Apple Farm for the first time. Since the weather was so good, it was packed with people, but we still had a fun time.
Aila really enjoyed picking apples, playing on the big slides, eating ice cream, and playing in the creek that runs through the parking lot. We picked two bags of Honeycrisp apples, and they were very tasty indeed.
Technical Details: This photo was taken with my 5D Mark II + EF 70-300IS at 300mm, ISO 100, f/5.6 for 1/640th of a second.
POTW - Photo Map - Home - Feedback

Hosted by theorem.ca