⇑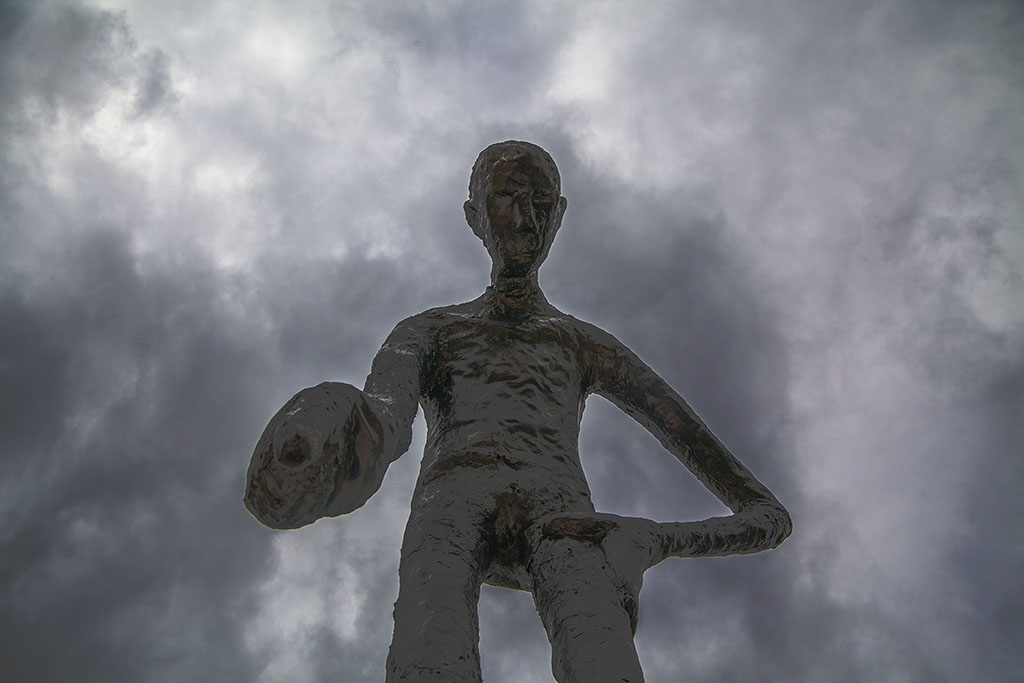 We braved the cold weather and headed into town to see the Horse and Hound Parade. A slight scheduling mixup caused us to be earlier than we intended, but the kids were troopers (providing Aila with hot chocolate also helped), and there were plenty of things to do while we waited for the parade to start.
One of the perks of Elora is the abundance of interesting sculptures to look at. I took advantage of the overcast skies to snap this photo of "A Question Of Who's In Charge by Scott McNichol. Otherwise known as "The Tall Man", you really can't miss this sculpture if you are in the main tourist section of town.
The parade itself was rather quick. A few horses, and a few dogs, and that was about it. Still, it was fun to see, and I would go again. Hopefully next year it won't be quite so cold, and maybe I will get a decent picture of the actual parade next time.
Technical Details: This photo was taken with my 5D Mark II + Tamron 28-75 at 28mm, ISO 200, f/8 for 1/1000th of a second.
POTW - Photo Map - Home - Feedback

Hosted by theorem.ca