⇑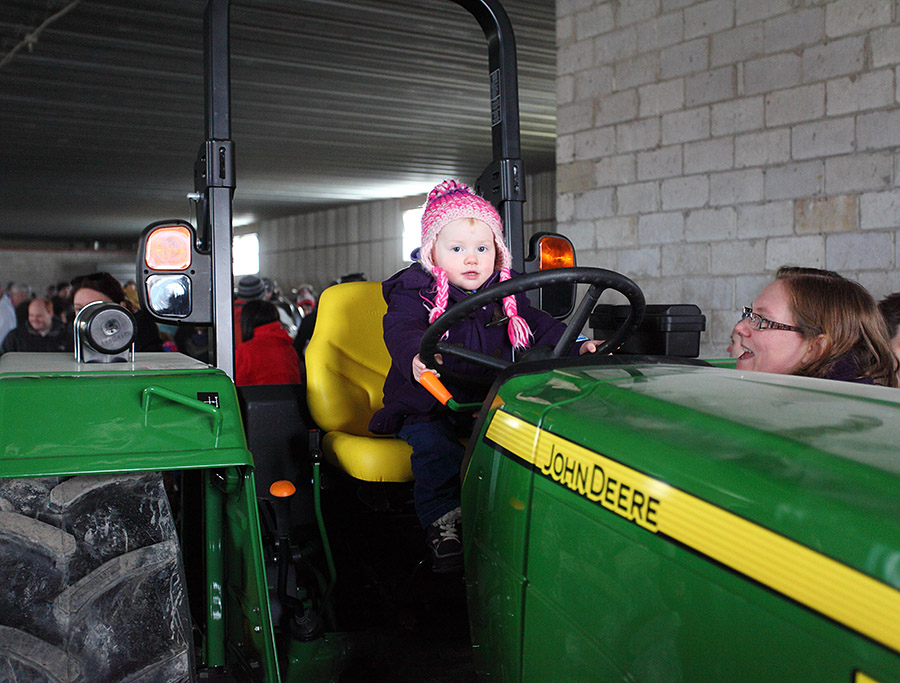 It has been a while since we visited the Maple Syrup Festival in Elmira. This time Aila got to experience all the excitement. We lined up for pancakes in the morning, then went to a barn where they had all sorts of farm animals and tractors to sit on.
Aila liked the little chicks, who were all clustered together in a ball under a heat lamp, and the horses and sheep. She also loved the tractors. We also picked up another year's supply of maple syrup!
Technical details: This photo was taken with my 5D Mark II + EF 17-40L at 40mm, ISO 3200, f/4 for 1/160th of a second.
POTW - Photo Map - Home - Feedback

Hosted by theorem.ca