⇑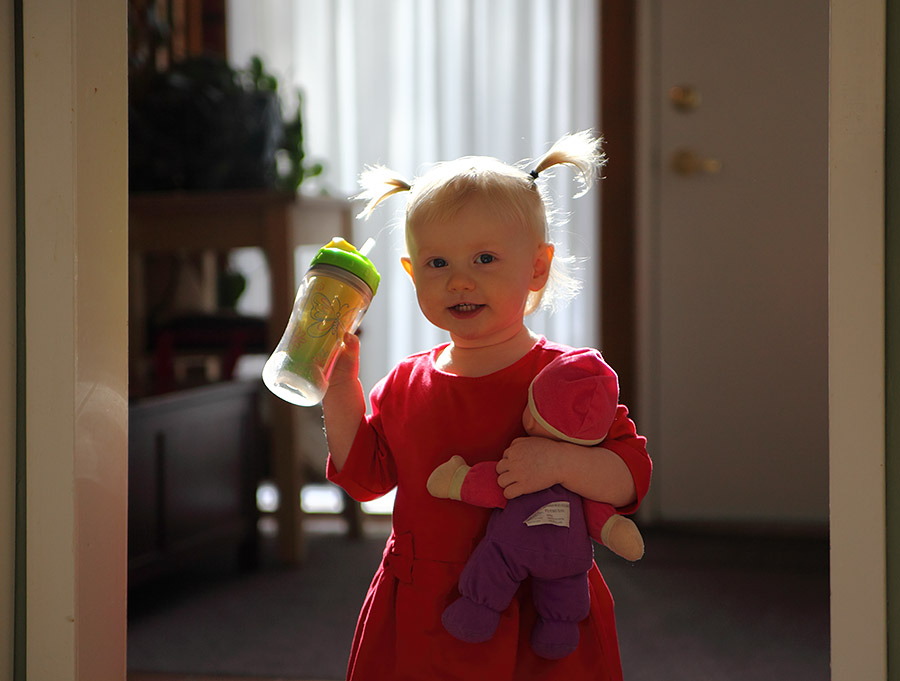 Target has opened up one of their first three Canadian stores in Fergus this month. We went to check it out, and Aila picked out this butterfly cup that she can use at daycare.
She also went for her first haircut at Cookie Cutters in Waterloo. She had a great time there, mostly on their indoor slide.
I'm still behind on my POTW. If you are keeping up, you will notice that I'm writing this in mid April. We just had a huge ice storm come through, and I stayed home with Aila today and we braved the power outages and falling ice and tree branches together. So far the house has held up, so that is good. The power is back on now, so that is even better.
Anyway, I have a bit of a backlog of photos to work with, so hopefully over the next week I will be able to catch up. I'm also planning to have Aila's "Second Year" video ready for just after her birthday, so keep an eye out for that.
Technical details: This photo was taken with my 5D Mark II + Tamron 28-75 at 75mm, ISO 400, f/2.8 for 1/640th of a second.
Comments
Cute!!
-- Susan at 11:56pm, Monday April 15, 2013 EST

POTW - Photo Map - Home - Feedback

Hosted by theorem.ca