⇑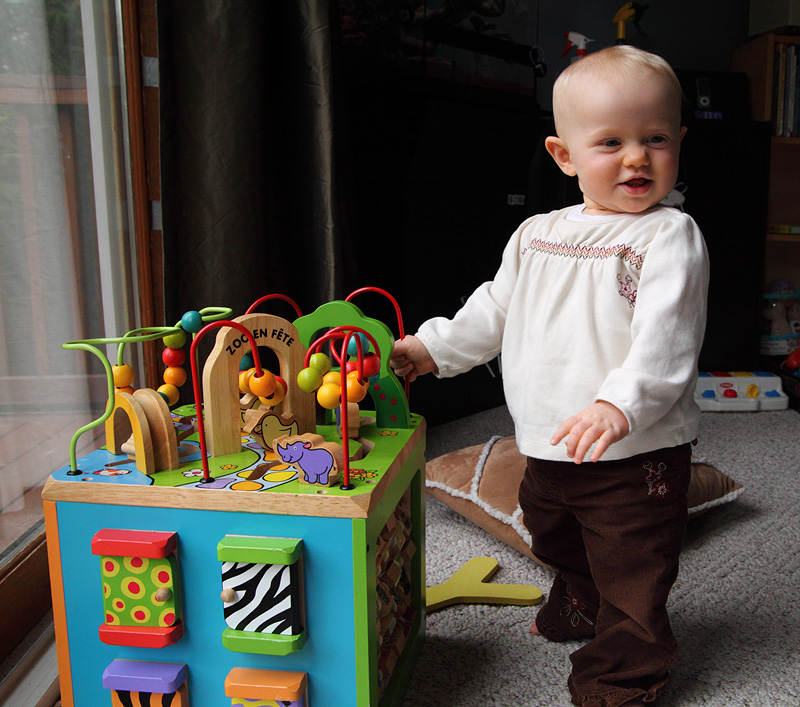 Aila has learned how to pull herself up to a standing position, and she is quite happy about this fact. She practices whenever she can, and has even started to figure out how to navigate around while holding on to furniture. This photo was taken one morning just a few days before her first birthday.
Technical details: This photo was taken with my 5D Mark II + Tamron 28-75 at 28mm, ISO 1600, f/8 for 1/250th of a second.
Comments
Oh, Aila looks so proud of herself!  What a great picture.
-- Aiti at 9:17pm, Friday May 4, 2012 EST

POTW - Photo Map - Home - Feedback

Hosted by theorem.ca