⇑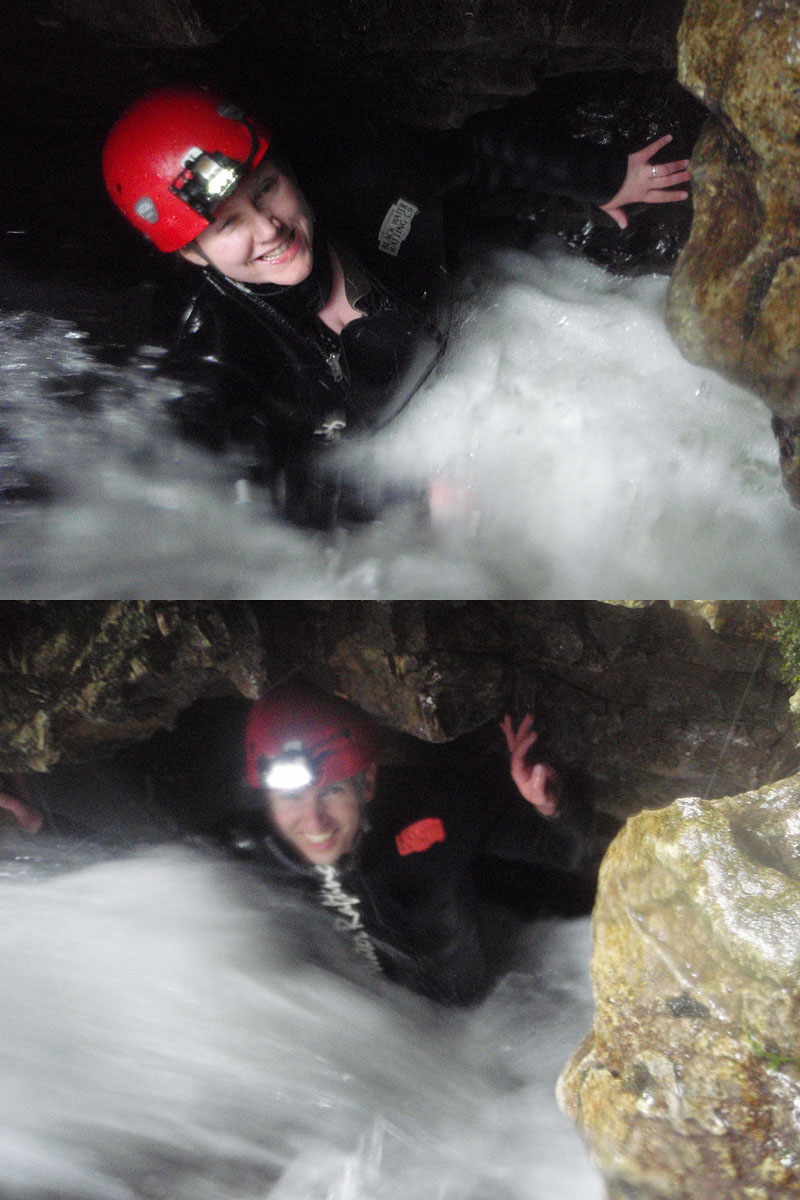 OK, I'm still trying to get caught up with everything after getting back... I finally had time to mow the lawn yesterday... it was getting to be quite embarassing. At least I didn't have to worry about showing my face around the neighbourhood... nobody could see me over the tall weeds.
Yes, we are still working on processing the photos from the wedding and honeymoon. Slowly but surely, we will get things together.
In the meantime, here is another photo from New Zealand! If you are ever going to find yourself on the North Island, I highly recommend going Black Water Rafting. Angela and I did the Black Abyss Tour, and it was truly amazing. If you are interested in seeing glow worms, this is definitely the way to do it!
Getting into the cave was easy, but getting out was a little trickier. To get out, we had to climb up three different underground waterfalls to get back to the surface. The first one was especially difficult to climb, especially in a soggy wetsuit! One of our guides went ahead and took photos as we emerged, relieved and exhausted, at the top of the last waterfall into the daylight again.
Technical details: This image was taken by Black Water Rafting with an Olympus S795SW at 7mm, ISO 800, f/3.5, for 1/60th of a second (top) and 1/15th of a second (bottom).
Comment On This Picture
POTW - Photo Map - Home - Feedback

Hosted by theorem.ca