⇑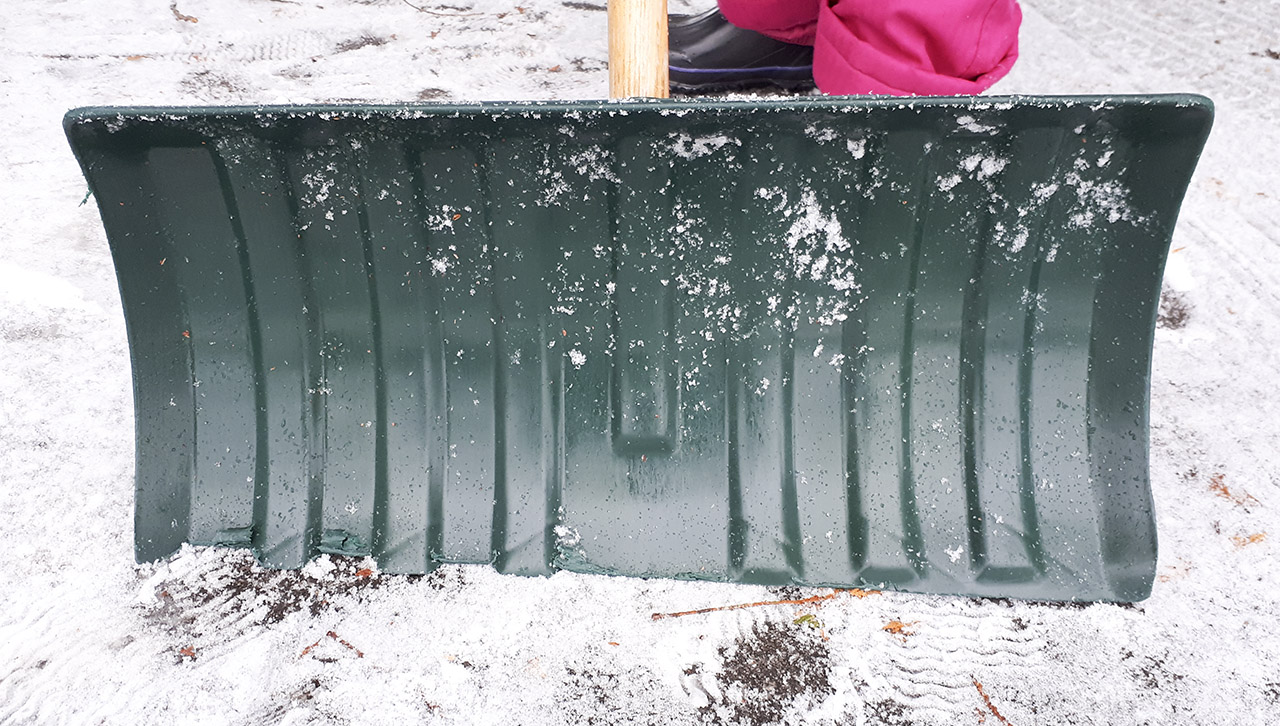 Having a good shovel is essential for being able to clear snow quickly. This is my favourite shovel. I have owned it since I moved into my house on Margaret Ave in 2003, so it is 16 years old now. With it, I can often clear a driveway faster and more accurately than someone with a snowblower could.
I think this will be its last winter though... it is quite worn. After so many years of service, I felt it deserved its own Picture Of The Week. Aila was nice enough to hold it steady for this photo.
Technical Details: This photo was taken with my Samsung A5.
POTW - Photo Map - Home - Feedback

Hosted by theorem.ca