⇑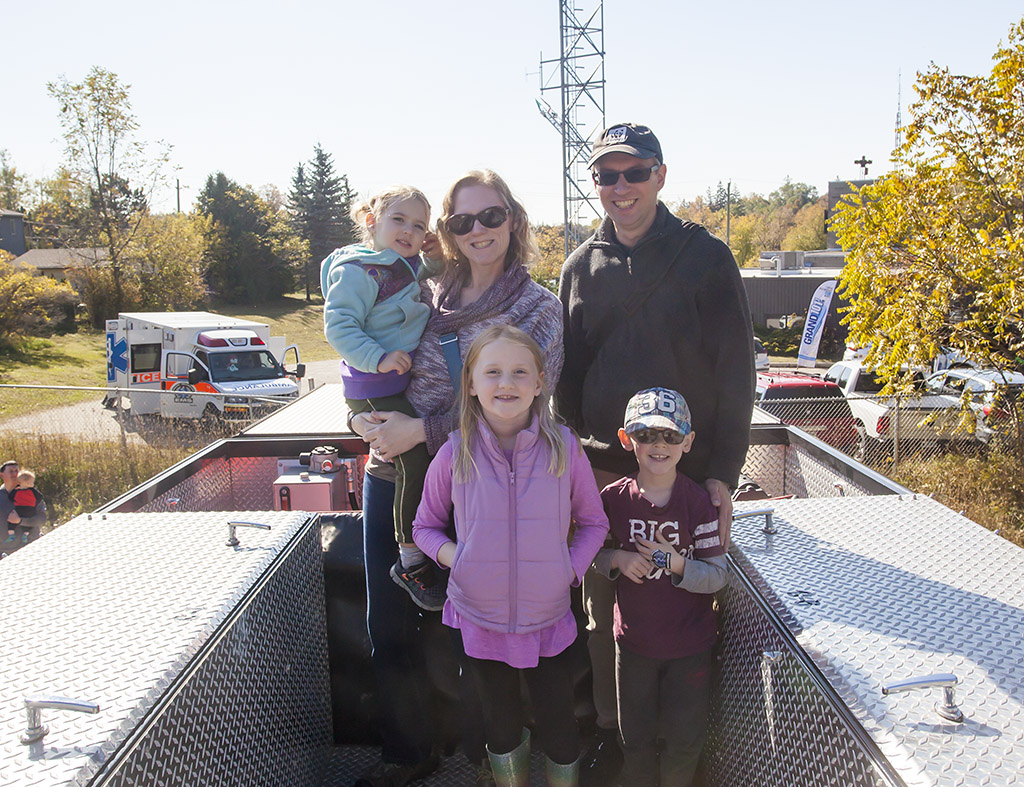 The Centre Wellington Fire and Rescue station in Fergus held their annual open house today. They had fire trucks, police cars, ambulances, an inflatable house, and a mobile fire education trailer. They also had live demonstrations of car extrications and high-angle rescues, which are important in this area for pulling people and animals out of the gorge.
The kids had a lot of fun exploring. One of the firefighters offered to take a family photo on top of the fire truck. It turned out pretty well!
Technical Details: This photo was taken with my Canon 5D Mark II + EF 17-40L at 23mm, ISO 400, f/8 for 1/500th of a second.
POTW - Photo Map - Home - Feedback

Hosted by theorem.ca