⇑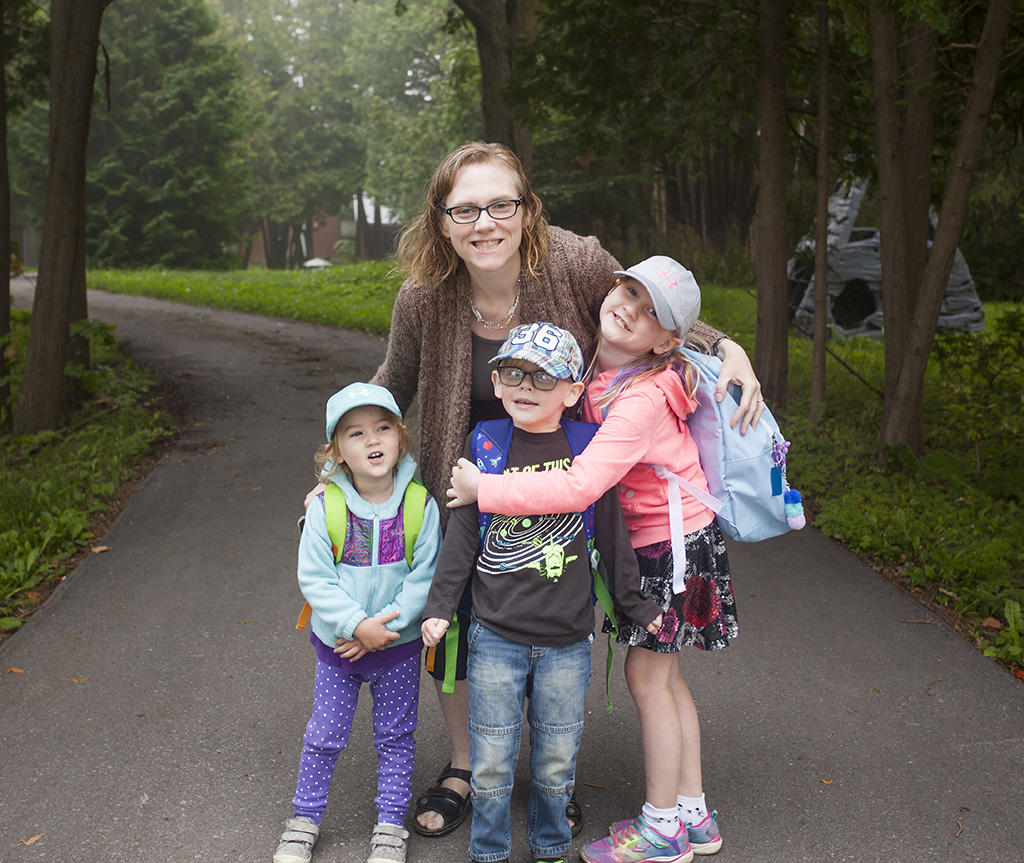 On the first day of school this year, Aila moved into grade 3 at a new school, Kai moved up to Senior Kindergarten, and Finna moved from the Toddler room to the Preschool room at daycare. Angela was home so we were all able to wait for the school bus on the first day. Finna wore a backpack so that she could be just like Aila and Kai.
Luckily, even though Aila is now at a different school, both Aila and Kai take the same school bus in the morning. Everyone was excited to go back to school and tackle new adventures!
Technical Details: This photo was taken with my Canon 5D Mark II + EF 17-40L at 36mm, ISO 400, f/4 for 1/60th of a second.
POTW - Photo Map - Home - Feedback

Hosted by theorem.ca