⇑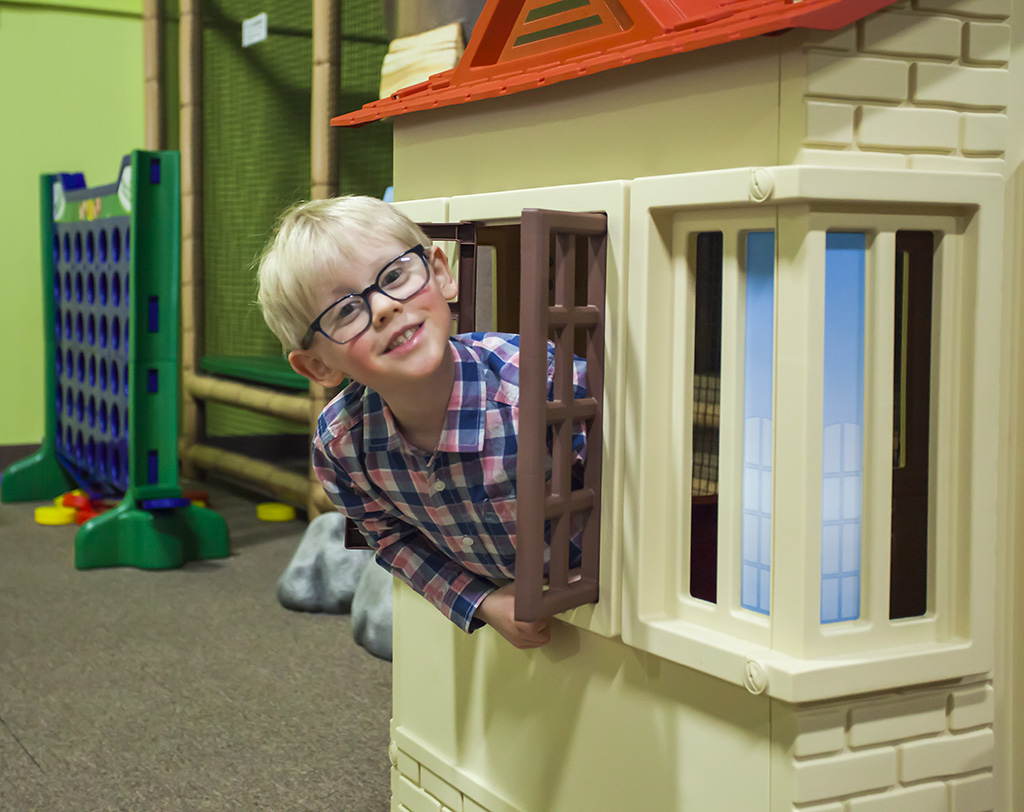 Kai is 5! We had a birthday party for him at Jungle Oasis in Orangeville, and he invited a few friends from school. He was super excited to have his friend Karolina at the party and spent most of the time playing with her. They were super cute together.
It was difficult to get a photo where Kai wasn't blurry since he was running around the entire time, but I did get this one when he and Karolina were playing in a little house.
Technical Details: This photo was taken with my 5D Mark II + EF 17-40L at 40mm, ISO 3200, f/4 for 1/80th of a second.
POTW - Photo Map - Home - Feedback

Hosted by theorem.ca