⇑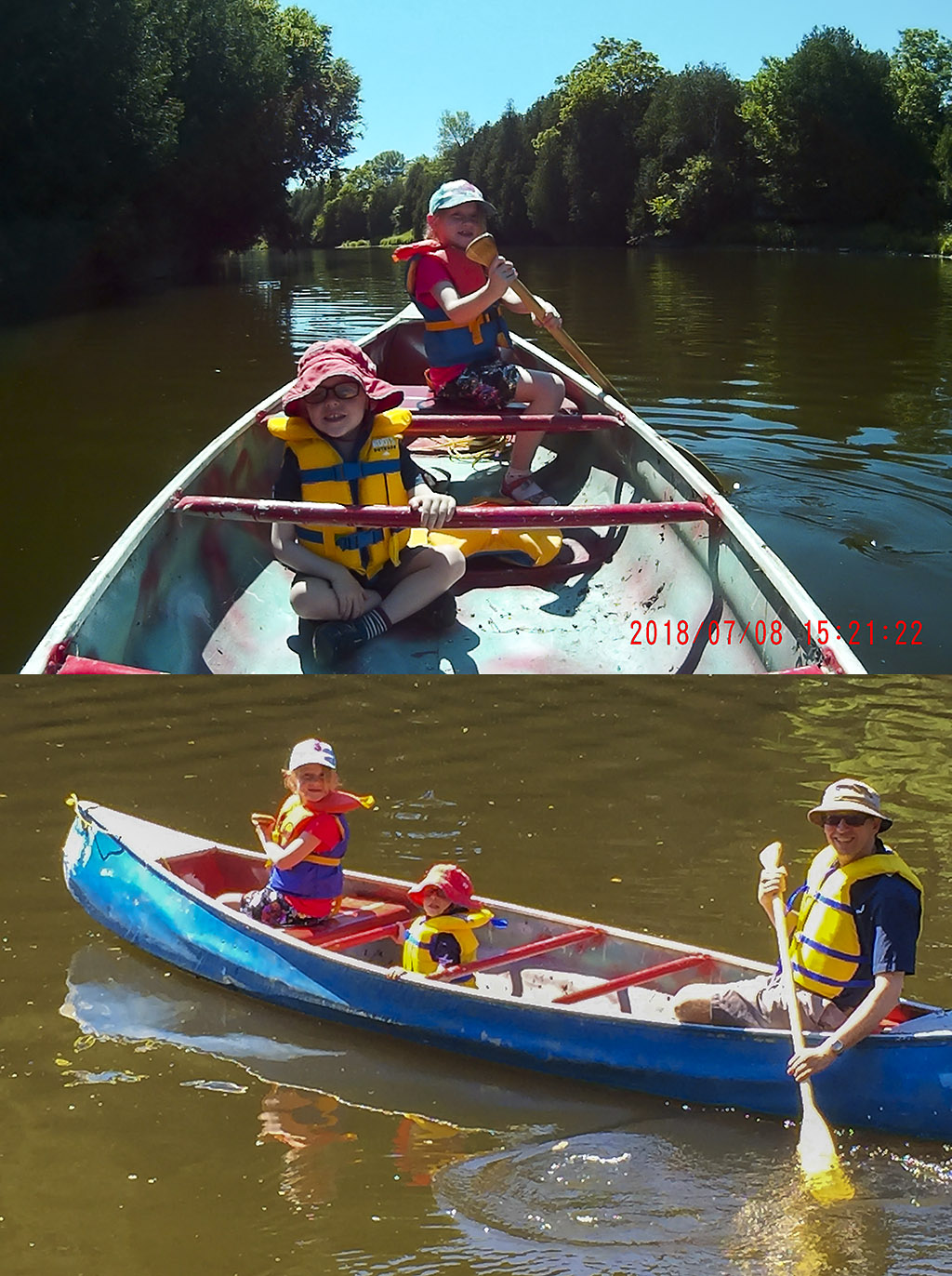 Our neighbours a few houses downriver hosted a "regatta" this summer. Many neighbours came by canoe, some came by kayak, and a couple even floated down on inner tubes.
The event gave me an excuse to take Aila and Kai out for a spin in our "free" canoe. This was Kai's first time in a canoe!
After we had spent some time at the party, we went back out on the water and paddled down to the pedestrian bridge, where a bunch of local kids were jumping off. We had fun watching them jump into the water, swim to shore, climb back up to the bridge, and jump again!
Technical Details: The top photo was taken with my Apeman 1080p Action Camera. I forgot to turn off the date/time stamp. The bottom photo was taken by Wendy with her iPhone 6.
POTW - Photo Map - Home - Feedback

Hosted by theorem.ca