⇑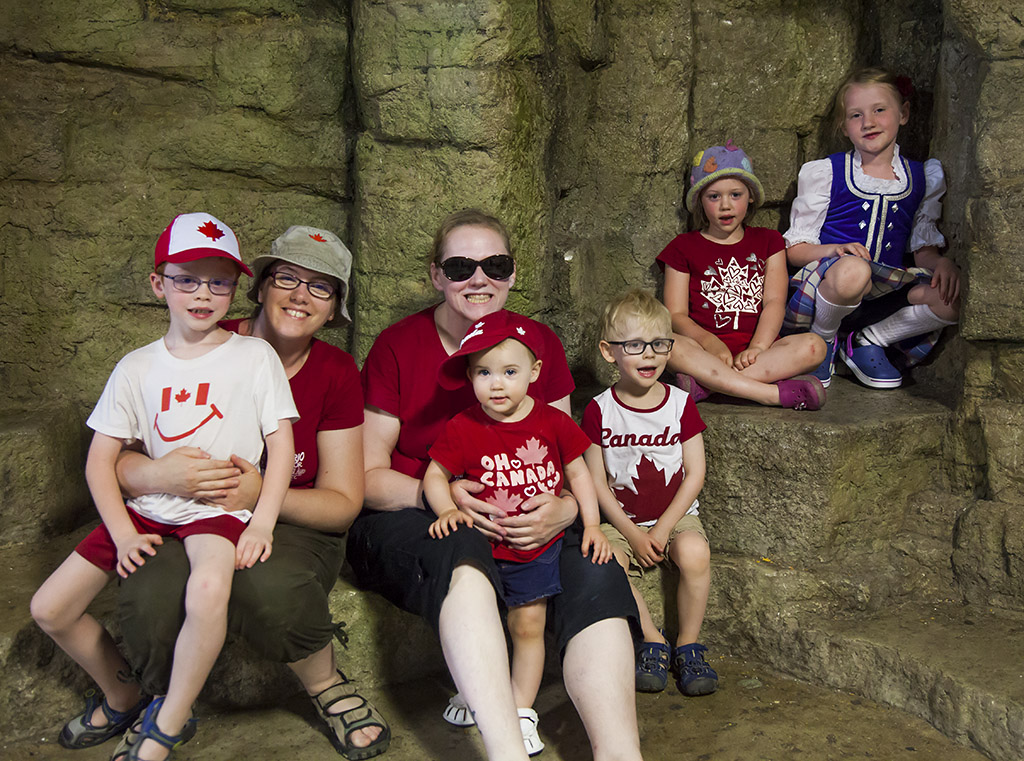 For Canada Day this year Aunt Christine and cousins Jeremy and Samantha came to visit. We got dressed up and went out to the festivities behind the sportsplex in Fergus. Aila had a performance with her dance class, which is why she is in her highland dancing outfit.
It was a very hot day, so not very many people showed up. On the bright side, there were no lineups for anything. Unfortunately the midway was quite expensive... a single slide down the inflatable slide was a dollar. Kai and I did enjoy a nine-hole mini golf course for a dollar though. I'm one step closer to getting at least one of my kids interested in golf.
I took this picture in air-conditioned bliss on the fake limestone rock wall inside the sportsplex.
Technical Details: This photo was taken my 5D Mark II + EF 24-105L at 40mm, ISO 3200, f/4 for 1/25th of a second.
POTW - Photo Map - Home - Feedback

Hosted by theorem.ca