⇑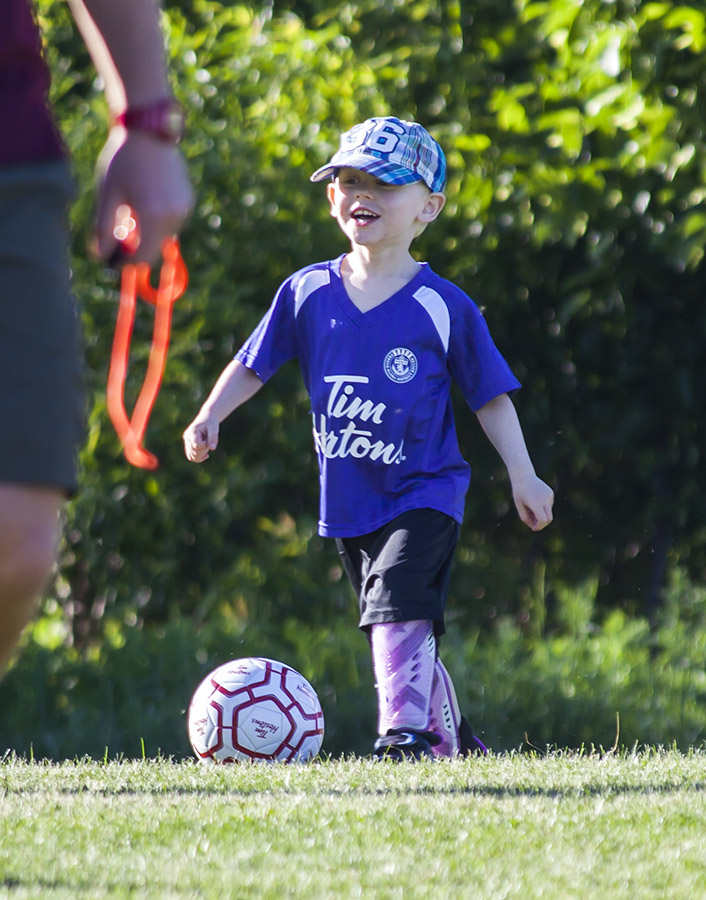 We signed Kai up for soccer again this summer, and he has been loving it. He is getting really good at handling the ball, too. This time soccer practice is really close to home, which is nice as well.
The other day the coach set up the cones in the shape of a racetrack. The kids had to dribble the ball as fast as they could around the track when the coach said "green light". When the coach said "red light", the kids had to stop, and when the coach said "yellow light" they had to go slowly. The coach could pick individual kids to take their ball directly to the gas station to refuel.
The game was going well until the coach picked the first kid to go refuel. All of a sudden everyone (Kai included) decided that they needed gas as well, so there was a mad rush on the gas station.
Technical Details: This photo was taken with my 5D Mark II + EF 70-300IS at 300mm, ISO 200, f/5.6 for 1/320th of a second.
POTW - Photo Map - Home - Feedback

Hosted by theorem.ca