⇑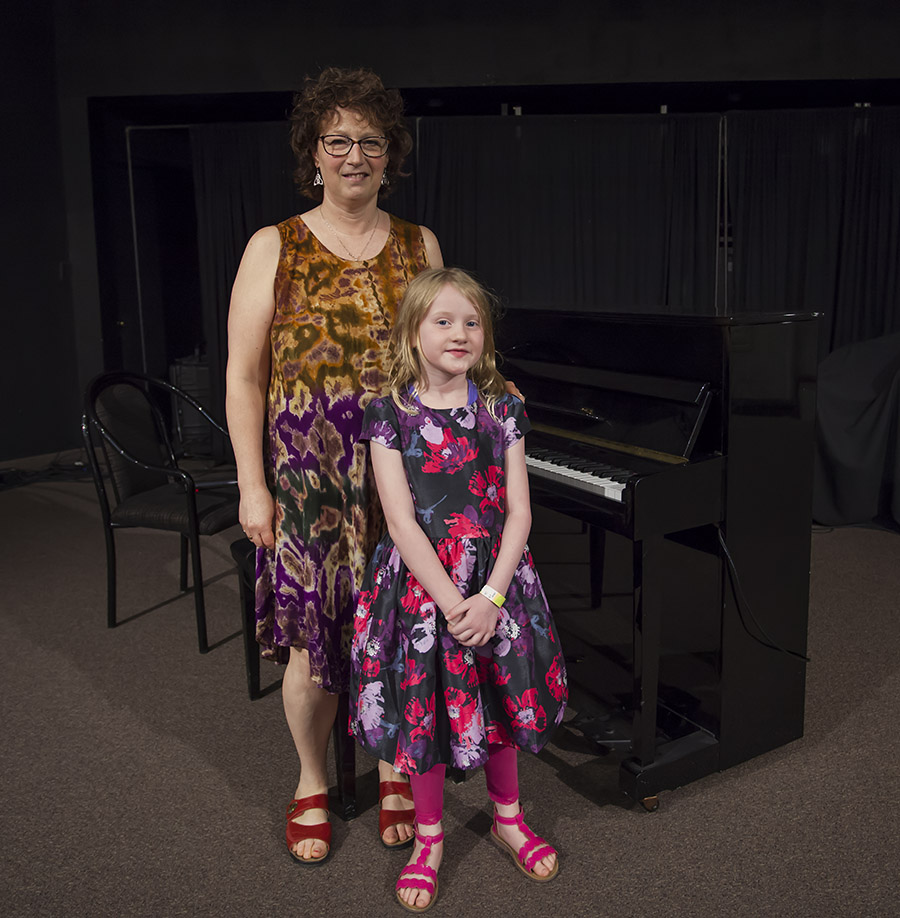 We managed to get Aila into piano lessons this year. Mrs. Fedyck comes into the school once a week, and has a piano in one of the little supply rooms, so she can take students out of class for half an hour to teach piano. There is limited space, so a spot is not guaranteed.
So Aila has had a bit of piano homework to do each week. Usually it is a bit of practicing and a bit of theory. She really excels at the theory part. Getting her to practice, even for a minute or two, is very challenging.
At the end of the school year, Mrs. Fedyck holds a piano recital for all of her students. After weeks of trying to get Aila to practice, I warned her that she would have to actually put some effort into it if she wanted to play well at the recital. She asked me how many days she had. I said "five days". Her eyes got very wide.
For the next five days she actually practices intensely (i.e. playing the song once through from beginning to end) once and sometimes twice a day. When the day of the recital came I have to admit I was a little nervous. However, she got up on stage and absolutely nailed it on the first try! It was the first time I had heard her play it through without a mistake!
For the recital, she had to play the song twice through. On the second run through she repeated a bar, but overall it was almost perfect as well! Anyway, in case you can't tell I'm super proud of her for an amazing first public performance!
Thanks to Mrs. Fedyck for being an awesome teacher! We managed to get Kai signed up for lessons with her starting in September, so I'm excited to see how he does at such a young age.
Technical Details: This photo was taken with my 5D Mark II + EF 17-40L at 21mm, ISO 3200, f/4 for 1/30th of a second.
POTW - Photo Map - Home - Feedback

Hosted by theorem.ca