⇑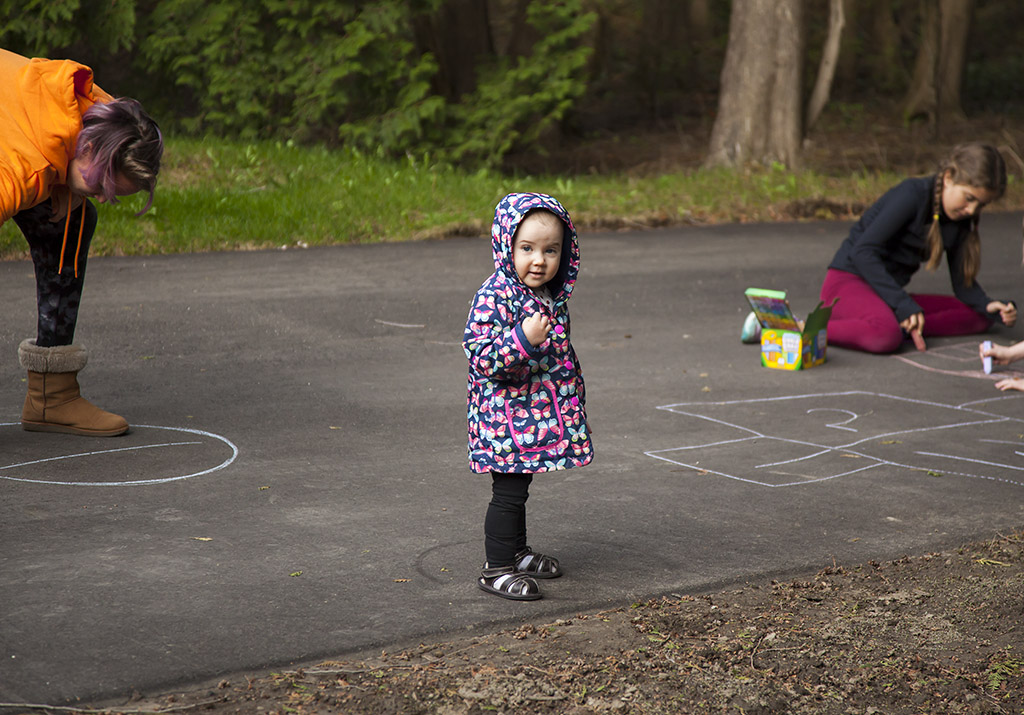 The kids received a big bin of chalk as a gift, now that we have a paved driveway. Just after Aila's birthday we had a nice visit from Poppa, Nana, Aunt Jenny, Uncle Brent, and cousins Zoe and Fiona. We took advantage of the nice weather to do some drawings outside.
I often find that out of all the photos I take, I most often like either the first or the last photo the best. This was one of those cases. I took a bunch of photos of people playing outside, but this photo -- the first one I took -- stands out as my favourite from the day.
Technical Details: This photo was taken with my 5D Mark II + EF 24-105L at 105mm, ISO 800, f/4 for 1/400th of a second.
POTW - Photo Map - Home - Feedback

Hosted by theorem.ca