⇑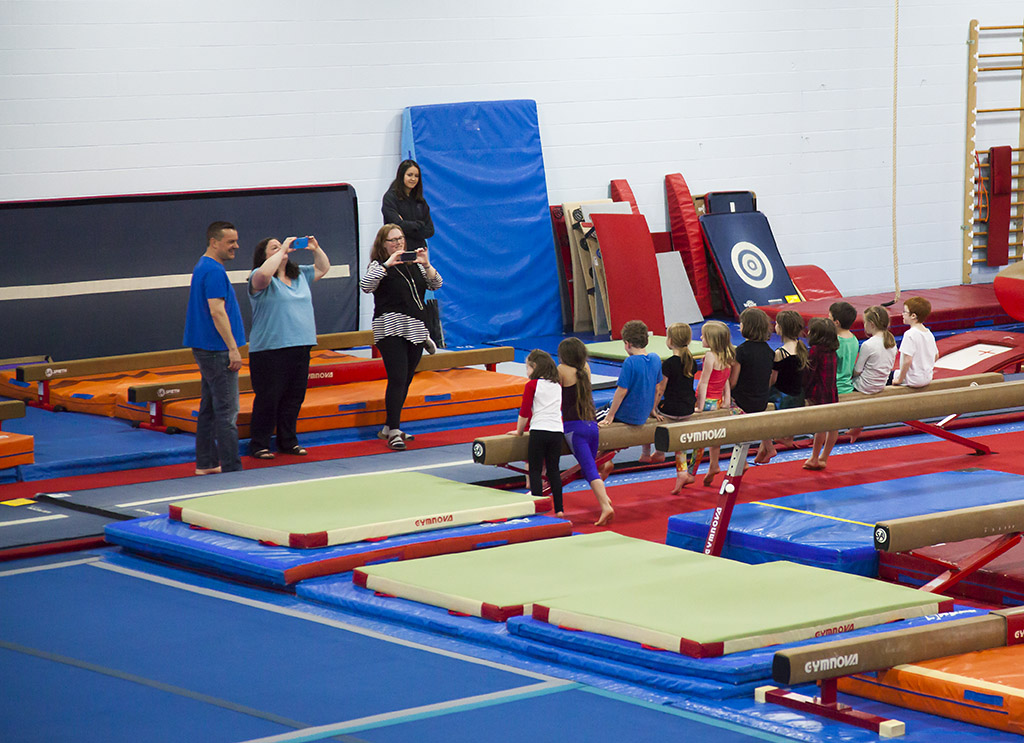 I thought I would share a different perspective on Aila's birthday party this year. Kai wasn't feeling well on the day of the party, so I stayed home with him until he was feeling well enough to go. I was hoping to get there in time to take my usual photo of Aila and all of her friends, but as we walked in I saw that we were about 30 seconds too late. I was just able to snap this photo from the balcony, and didn't have enough time to run down and take my own picture.
Still, I like this way this photo turned out. It captures a different moment in time, and a funny memory. Even though Kai and I didn't get to enjoy the gymnastics part of Aila's party, we were still able to enjoy pizza and cake!
Technical Details: This photo was taken with my 5D Mark II + EF 24-105L at 105mm, ISO 3200, f/4 for 1/250th of a second.
POTW - Photo Map - Home - Feedback

Hosted by theorem.ca