⇑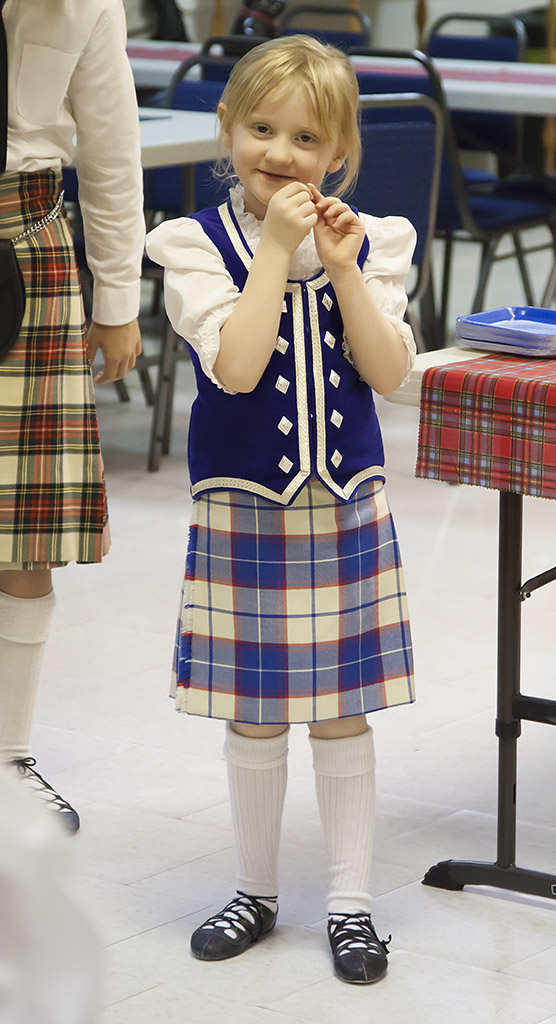 Aila had her first indoor Highland Dancing performance! There was a concert for St. Andrew's Day in Elora, with music and dancing.
We brought everyone and stayed for the first part of the concert until the kids got too tired to continue. Luckily, Aila's group was on stage towards the beginning of the concert so we didn't miss her performance.
The lighting in the church was not very good for photos, so I took this picture in the basement while the dancers were getting ready.
Technical Details: This photo was taken with my 5D Mark II + EF 24-105L at 85mm, ISO 3200, f/4 for 1/160th of a second.
POTW - Photo Map - Home - Feedback

Hosted by theorem.ca