⇑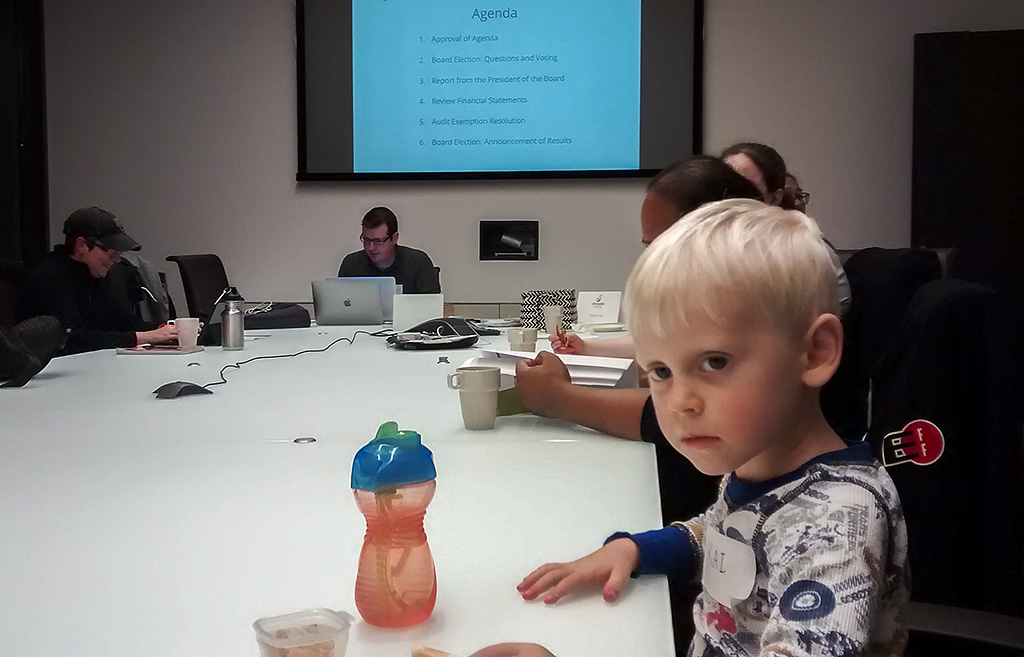 Having three kids definitely makes life more interesting, and sometimes compromises have to be made. Since Angela is on maternity leave with Finna, and Aila's school is in Fergus, and Kai's daycare is in Waterloo, that means if I have an event in Waterloo in the evening it makes logistical sense to take Kai with me.
Since I'm on the board of directors of the Avocado Sustainability Co-op, this means that Kai has been accompanying me to my monthly board meetings. We recently had our AGM (held at the CIGI in Waterloo) and Kai came too, straight from daycare. As you can see from the picture, he took his role very seriously during the AGM. It wasn't too boring for him though. He was very happy to learn that Albert baked chocolate chip cookies for the event.
Technical Details: This photo was taken with my Moto G phone.
POTW - Photo Map - Home - Feedback

Hosted by theorem.ca