⇑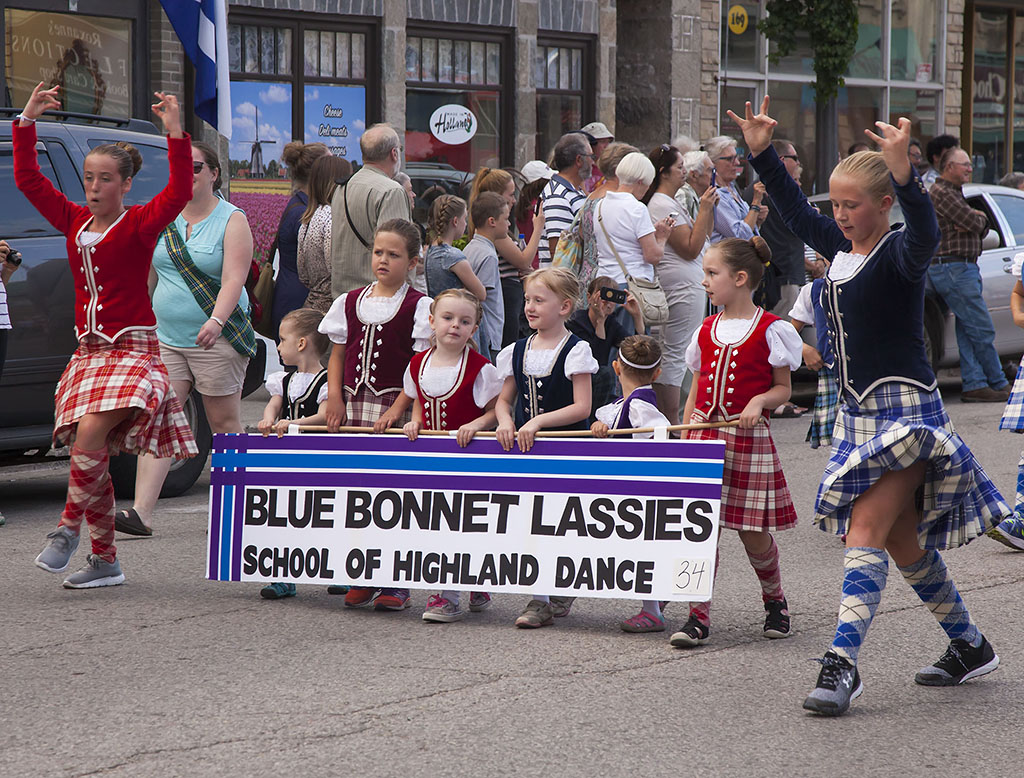 Aila decided to try highland dancing again this summer. One big reason she wanted to do it is because her friend Maribelle is in the class. She got to walk in the Fergus Scottish Festival Parade this year, holding the sign for the dance school.
Getting a photo was challenging. Not only did she not see us in the crowd, but they were walking behind a vintage automobile, and she spent most of the parade holding her nose because of the exhaust fumes. Still, it was a fun day, and Kai was very excited to see Aila in the parade.
Technical Details: This photo was taken with my Canon 5D Mark II + EF 24-105L at 105mm, ISO 800, f/8 for 1/250th of a second.
POTW - Photo Map - Home - Feedback

Hosted by theorem.ca