⇑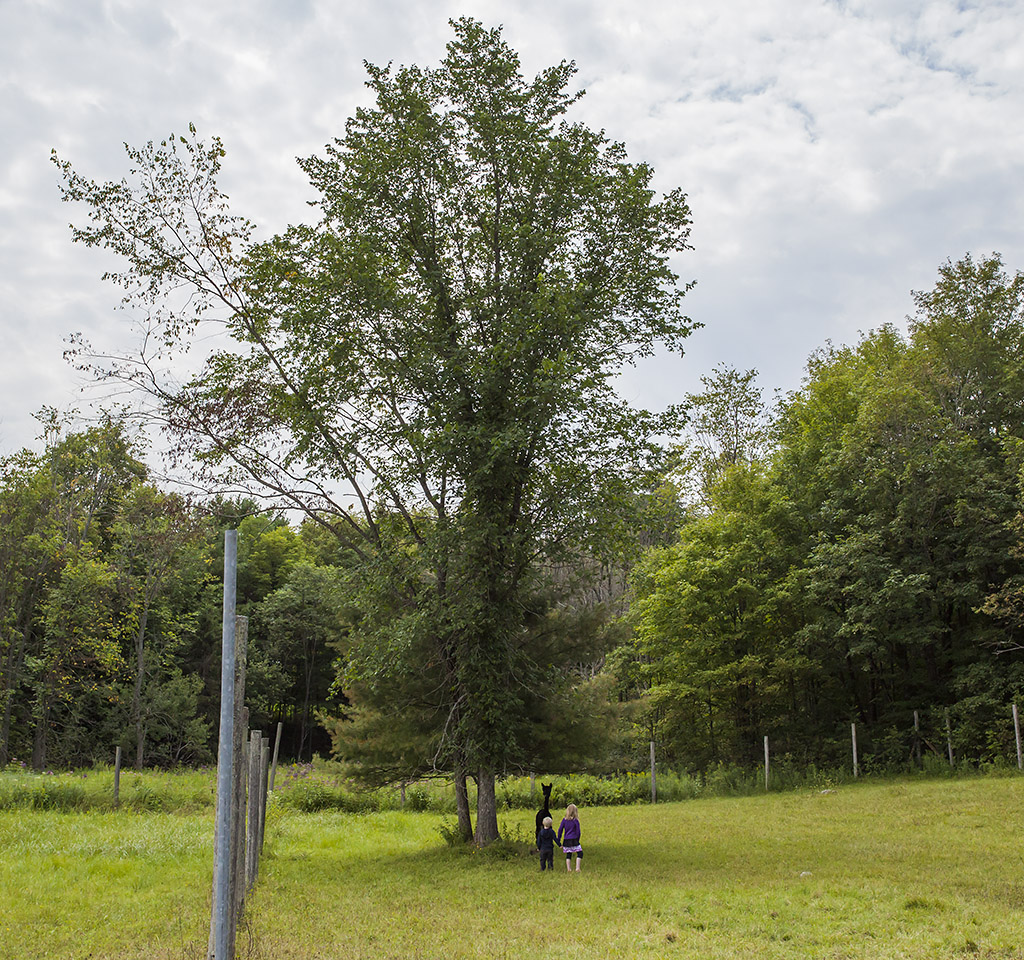 This year we rented a cabin at Silent Valley Alpaca instead of camping at Blue Skies. We figured it would be easier for Finna if we had a nice comfortable house to stay in, rather than a potentially cold and wet tent.
It was really beautiful there! The cabin was actually a three bedroom cottage with a full kitchen and really spacious living room, and there was a nice play structure outside for the kids with a great view of the alpacas.
On our last day there, Hanne brought us into the alpaca enclosure and introduced us to the herd. Aila and Kai enjoyed petting them - they are very soft!
At one point Aila and Kai decided to approach a lone alpaca who was grazing by a tree. I managed to take this photo before they came running back. It is definitely one of my favourite photos from our trip this summer.
Technical Details: This photo was taken with my Canon 5D Mark II + EF 17-40L at 36mm, ISO 1600, f/8 for 1/3200th of a second.
POTW - Photo Map - Home - Feedback

Hosted by theorem.ca